I bought this used cookbook at an antique bookstore a couple years ago but it took me awhile to find the time to actually open it up and start reading. There are so many traditional, old-fashioned recipes that are like a step back into Americana history. But, the more recipes I read, the more I realized that these people really knew what they were doing. Recipes are generally short, to the point, and easy to throw together even last minute. There are ones for dinner parties, little get-togethers when your friend stops by, and for dinner for the family.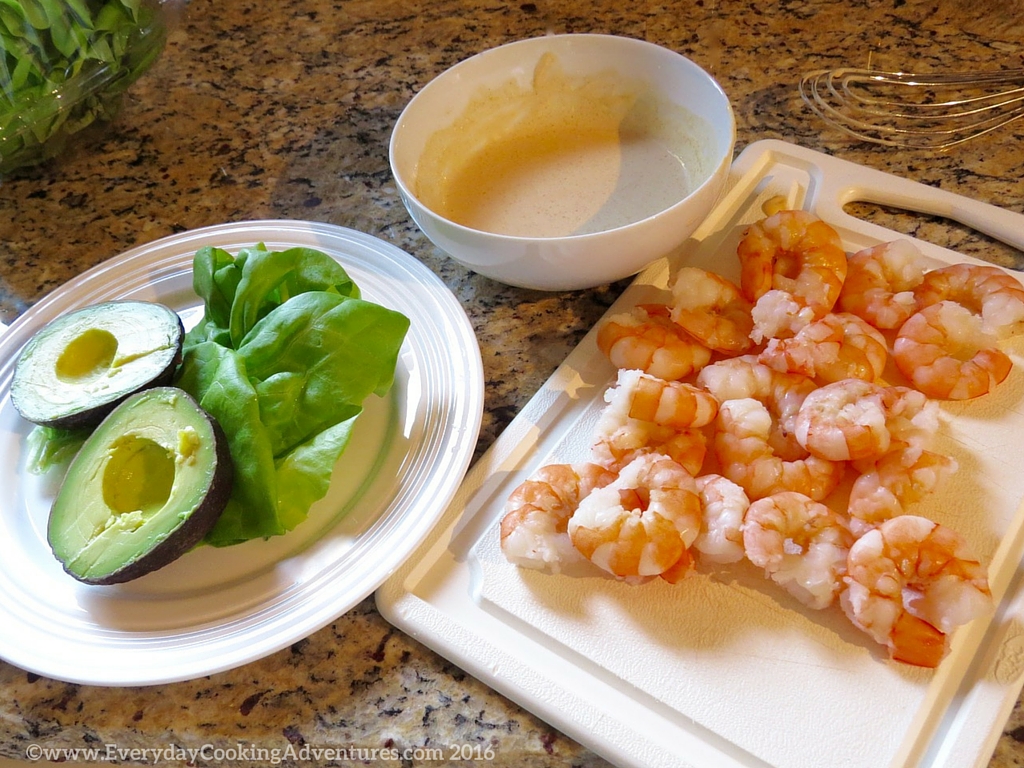 This recipe is actually very similar to one my dad's mother wrote down, probably also from the 50s or 60s. We ate this for lunch recently and it was a nice change of pace from the usual soup and sandwiches. It was healthy and the dressing was zesty and piquant. I used shrimp and Haas avocados and it was just as filling as it was pretty to look at. I hope you'll give it a try!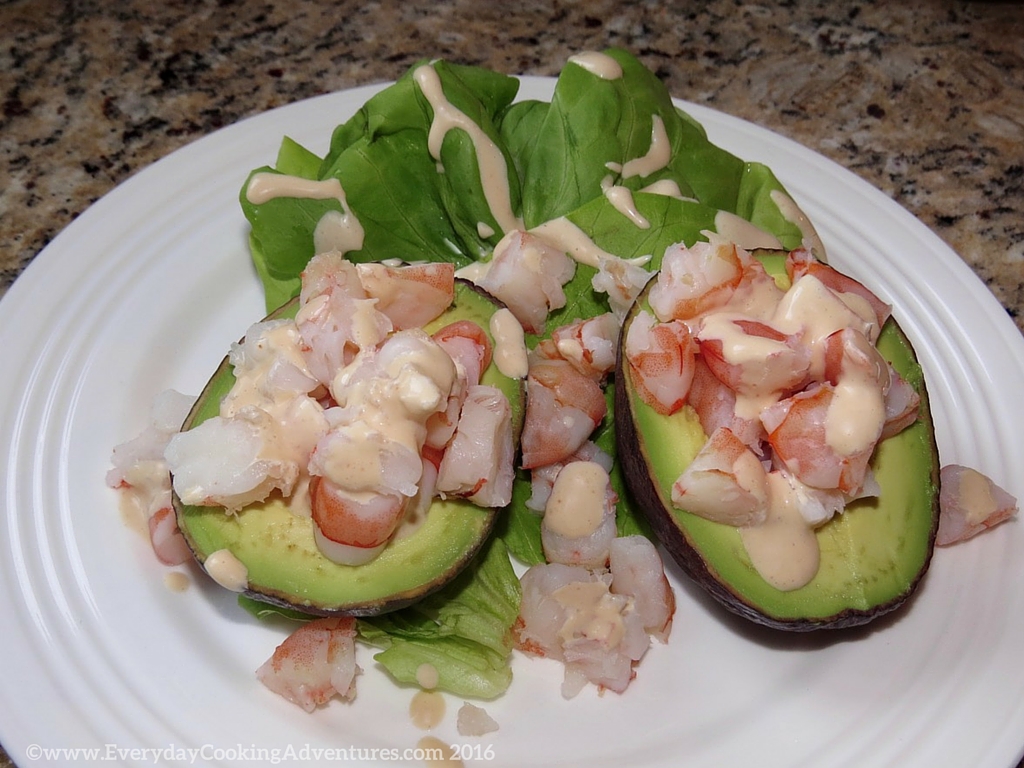 Seafood Stuffed Avocados
From: Charleston Receipts, compiled by The Junior League of Charleston, 1950
Recipe by: Laura Green
Serves: 2
Ingredients:
1 Tbsp. chili sauce
1/2 cup mayonnaise
2 tsp. lemon juice
1/2 Tbsp. Worcestershire sauce
1 tsp. sugar
1 scallion, sliced thing
Capers, if desired
2 ripe avocados
1/2 head iceberg or butter lettuce, cut into 2 wedges
Cooked crab meat or shrimp, diced
1 small tomato, cored, seeded, and chopped
Directions:
1. In a small bowl, whisk together chili sauce, mayo, lemon juice, Worcestershire, scallion and capers if desired.
2. Cut avocados lengthwise, leaving skin on. Remove seed. Place two halves on each plate and add 1 lettuce wedge beside it.
3. Add shrimp or crab meat to sauce and fill avocados. Drizzle any remaining dressing over the lettuce or serve alongside.
SaveSaveSaveSave