It's always fun when we are able to prepare a recipe together. This recipe was perfect for that because he could man the grill and I could be in charge of the stovetop. In our new home, we are just learning how to use our new infrared grill and to stock up our kitchen supplies — our upcoming wedding should help that part! With the upcoming wedding we are also hoping to look our best by trying to eat a little healthier, with less carbs and more veggies and protein.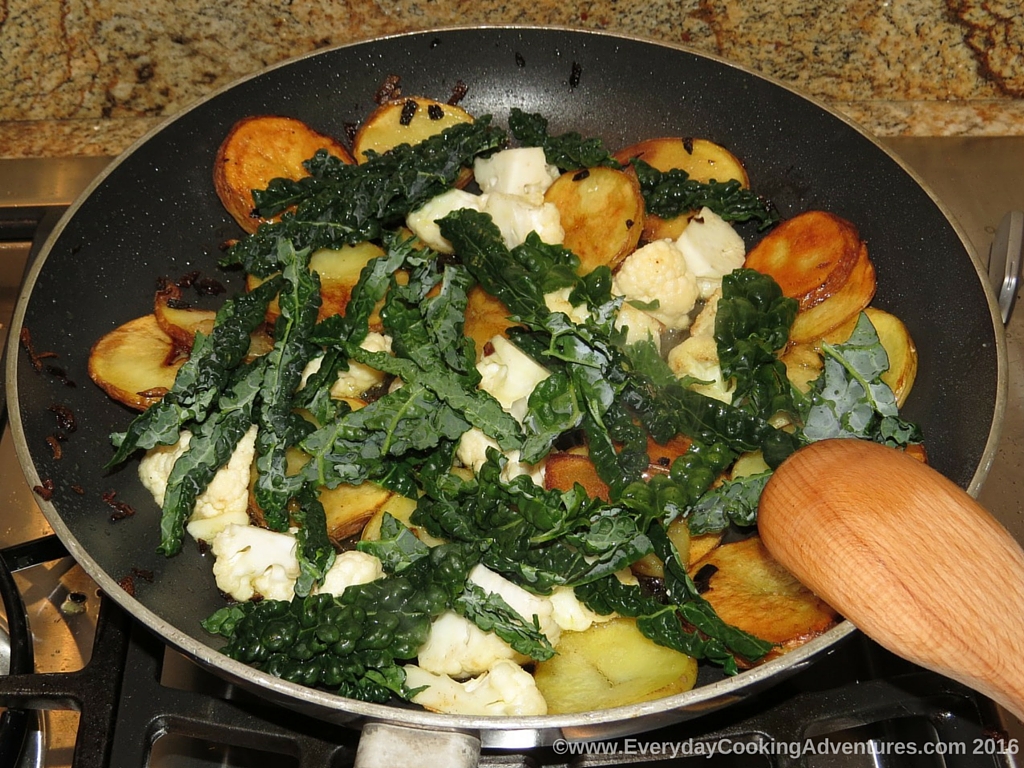 This recipe is chocked full of good vitamins and protein and still manages to taste quite delectable thanks to the herbs and spices and crispy and smooth combinations. The potatoes alone would be fantastic to make as any side dish.
We both enjoyed making the meal together and felt healthy and satisfied after eating. Cleanup was simple thanks to it all being made in one pan and to our new, rust-proof grill brush from Cave Tools.. For a 15% off discount your own new grill brush for the summer season (or give it as a gift!) you can buy it at Amazon.com and use this Coupon Code: V9BW7SDN. Thanks Cave Tools!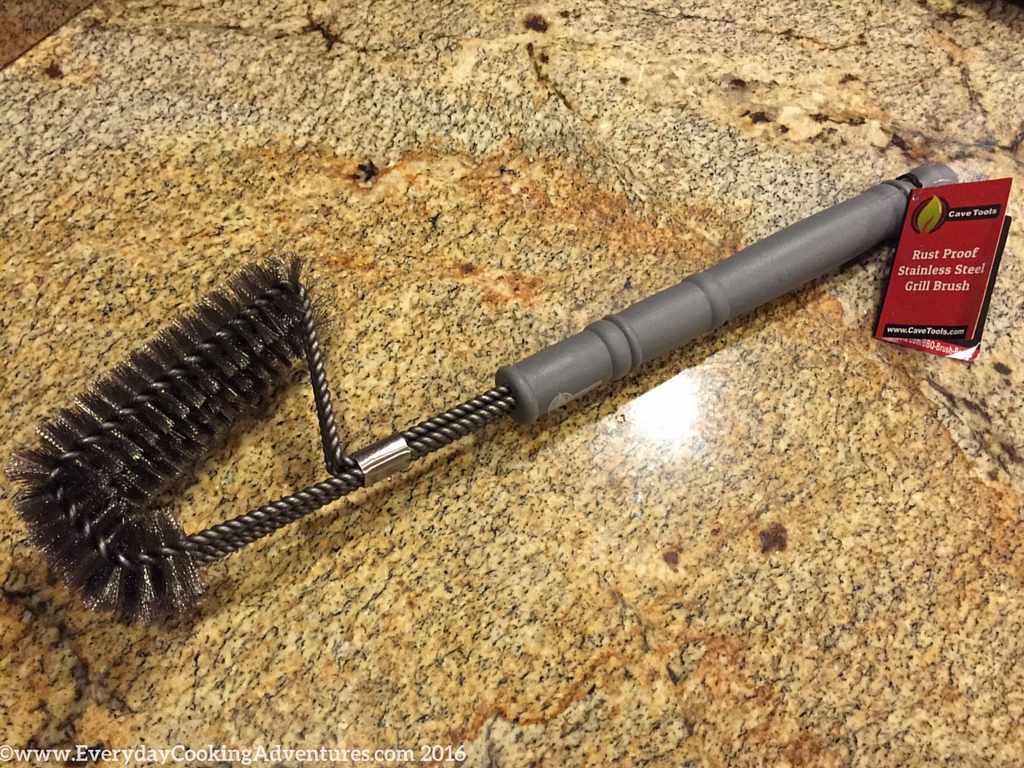 Grilled Skirt Steak with Cauliflower Hash
Recipe by: Michael Symon, The Chew: What's For Dinner, 2013
Serves: 2
Total Time: 30 minutes
Ingredients:
1/4 cup olive oil (plus more to brush grill)
1 1/2 to 2 lb. skirt steak
Salt and freshly ground pepper
1/2 onion (diced)
2 Tbsp. butter
1/2 lb. new potatoes, sliced into 1/2-inch thick coins
1/2 head cauliflower, chopped into florets
1 tsp. red chile flake
1 Tbsp. fresh rosemary, leaves only/chopped
2 Tbsp. parsley, leaves only/chopped
1 bunch kale, de-stemmed/cut into ribbons
2 cloves garlic (sliced)
3 Tbsp. red wine vinegar
Directions:
1. Blanch the potatoes in a pot of boiling water for 3-4 minutes. Strain and set aside. Preheat a grill or grillpan to medium-high heat.
2. Season the steak generously with salt and pepper. Brush grill with olive oil. Grill steak for 4 to 5 minutes per side for medium.
3. In a large skillet or saute pan, heat 2 tablespoons butter and 2 tablespoons extra virgin olive oil. Add the onion, and potatoes in a single even layer. Cook until the potatoes have crisped, and then flip to crisp on other side.
4. Add the cauliflower and cook, tossing to coat and soften the cauliflower. Add the kale and garlic and toss so the kale begins to wilt. Add the red chile flakes, rosemary, and parsley.
5. Stir everything to mix, and once fully mixed, finish the dish with red wine vinegar and a drizzle of olive oil and transfer to platter to serve.
**Blog post written by Everyday Cooking Adventures with all of my own thoughts and photos. Grill brush and discount code thanks to Cave Tools.