For a post Thanksgiving feast our family had a feast of another kind, a seafood one! Seven of us chowed down on fresh dungeness crab caught along the Pacific coast and brought into port in the nearby town of Half Moon Bay. We steam our crabs (click the link for the recipe) and enjoy them alongside crusty bread and this year some turkey day leftovers as well. Perhaps because we were still full from the previous night's big dinner there were a few crabs leftover and I refused to let those delicious crustaceans go to waste.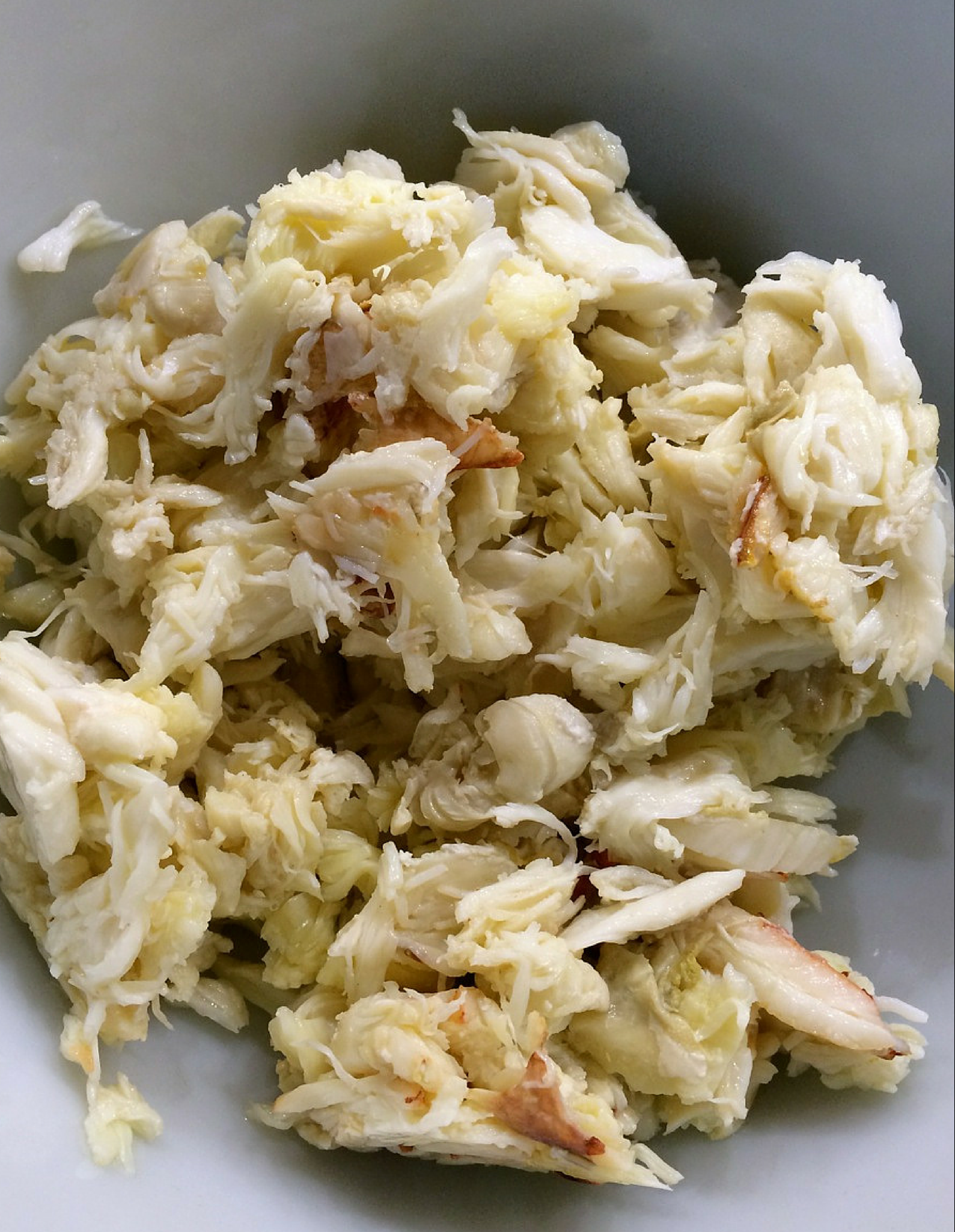 I spent about a half hour picking through the remaining claws, legs, and knuckles of the dungeness crabs being sure to carefully remove all the shell and cartilage and stored the meat in a covered, glass storage container in the refrigerator overnight. I had just about a pound's worth of meat and then went through a half dozen crab cake recipes to create this master recipe below that combined all the ingredients I wanted and none of the ones I didn't (like raw onion).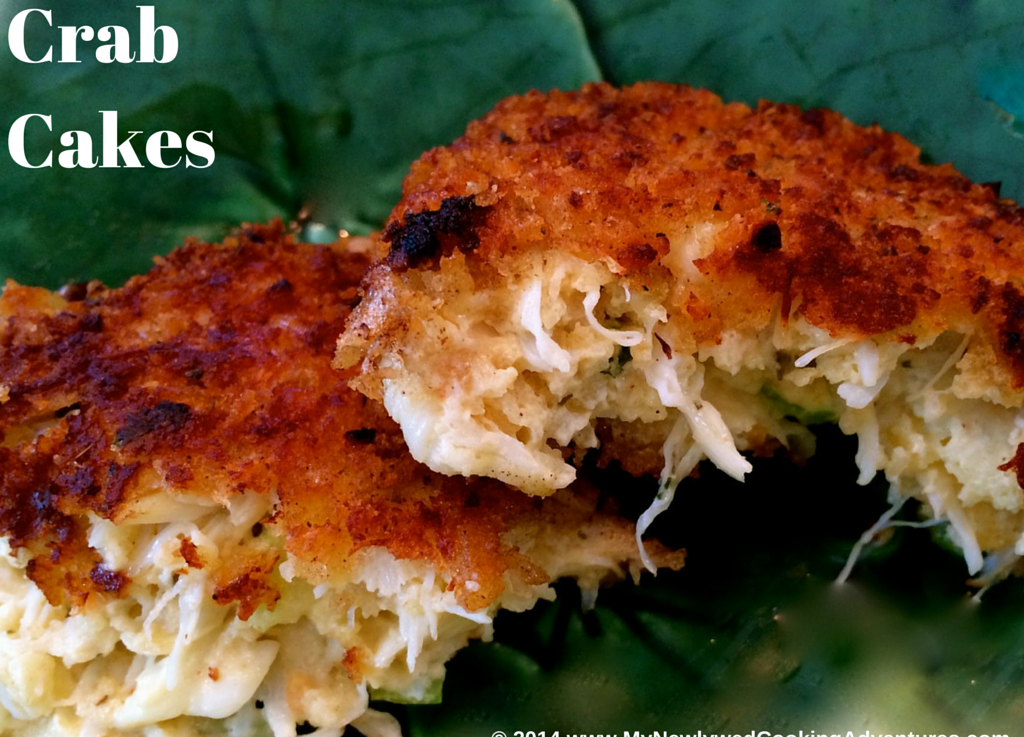 In the end I found the most repeated direction was not to overmix the crab cake mixture and not to pack the patties too tightly. Keeping these simple instructions in mind I gave this a shot at lunch today and much to my happiness the patties stuck together, didn't get overcooked, and came out with tender meaty morsels of crab, crispy breadcrumb top and bottom, and a zesty flavor from the mixture of other ingredients. Voila easy crab cakes! I think making this into like 1/2″ balls/ patties would create mini crab cakes for passed hors d'oeuvres as well. Enjoy!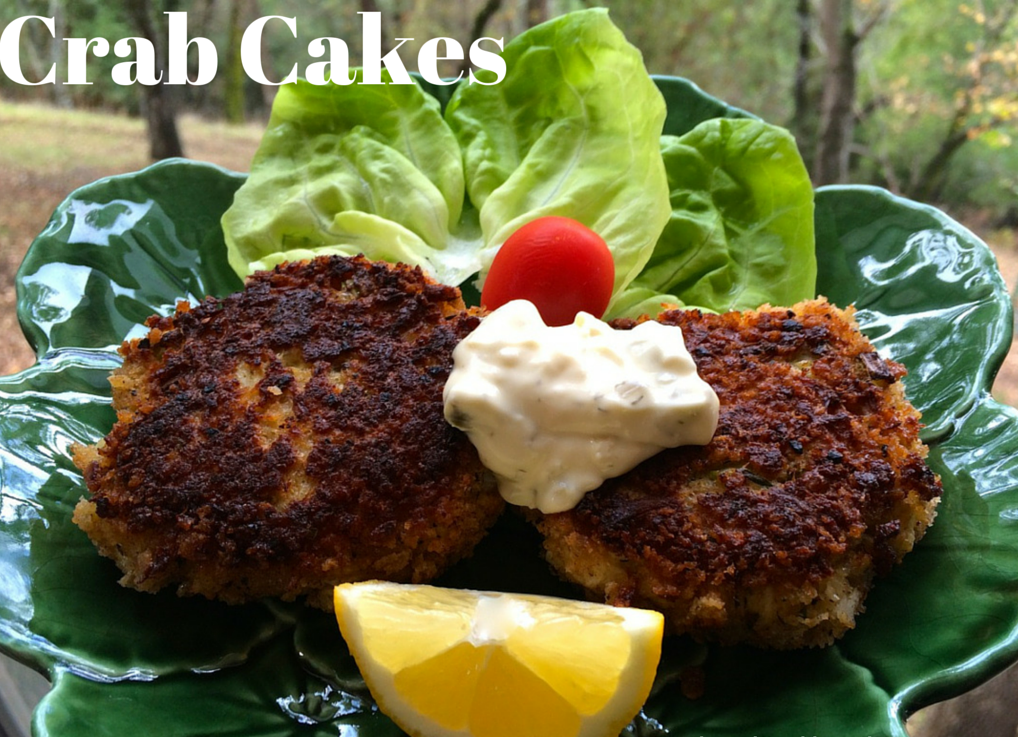 Easy Crab Cakes
Recipe By: Everyday Cooking Adventures (Adapted from Light & Tasty June/July 2005)
Hands-On Time: 15 Minutes
Total Time: 20 Minutes
Makes: 8-10 crab cakes or  24 mini crab cakes for hors d'oeuvres
Ingredients:
4 Tbsp. mayonnaise
1 Tbsp. Dijon mustard
1 large egg
1 Tbsp. fresh lemon juice
1 large stalk celery, minced
1 Tbsp. parsley
1 tsp. celery salt
1 tsp. black pepper
1 pound jumbo lump crab meat such as Dungeness, picked over to remove shell and cartilage
1 cup panko breadcrumbs
2 Tbsp. butter or 1 1/2 Tbsp. canola oil
Optional for serving: Lemon wedges and tartar sauce
Directions:
1. In a small bowl, whisk together the mayonnaise, mustard, egg, lemon juice, celery, parsley, celery salt, and pepper. Fold in the crab meat and 1/3 cup of the breadcrumbs to combine.
2. Pour the remaining 2/3 cup breadcrumbs onto a plate. Scoop the crab mixture into 1 1/2-inch wide balls, lightly pack together and roll in the breadcrumbs to coat. Press gently into thick patties, about 1/2- inch thick.
3. In a large skillet, heat the butter or oil over medium-high heat until shimmering. Add the crab cakes and cook until deeply golden and heated through, about 3 minutes per side. Transfer the crab cakes to plates and serve with lemon wedges and tartar sauce. To make your own tartar sauce combine mayo, finely minced pickles or cornichons, a dash of lemon juice and salt and pepper to taste.
MAKE AHEAD TIP: The crab cakes can be prepared through Step 2 and refrigerated, covered overnight.