Simple, healthy and seasonal. Those three words perfectly describe this side salad recipe. It is a great summer accompaniment to your barbecue or dinner meal. Don't these organic radishes just look stunning? I thought so at the market this week so I decided to swoop up a bunch and find a recipe later.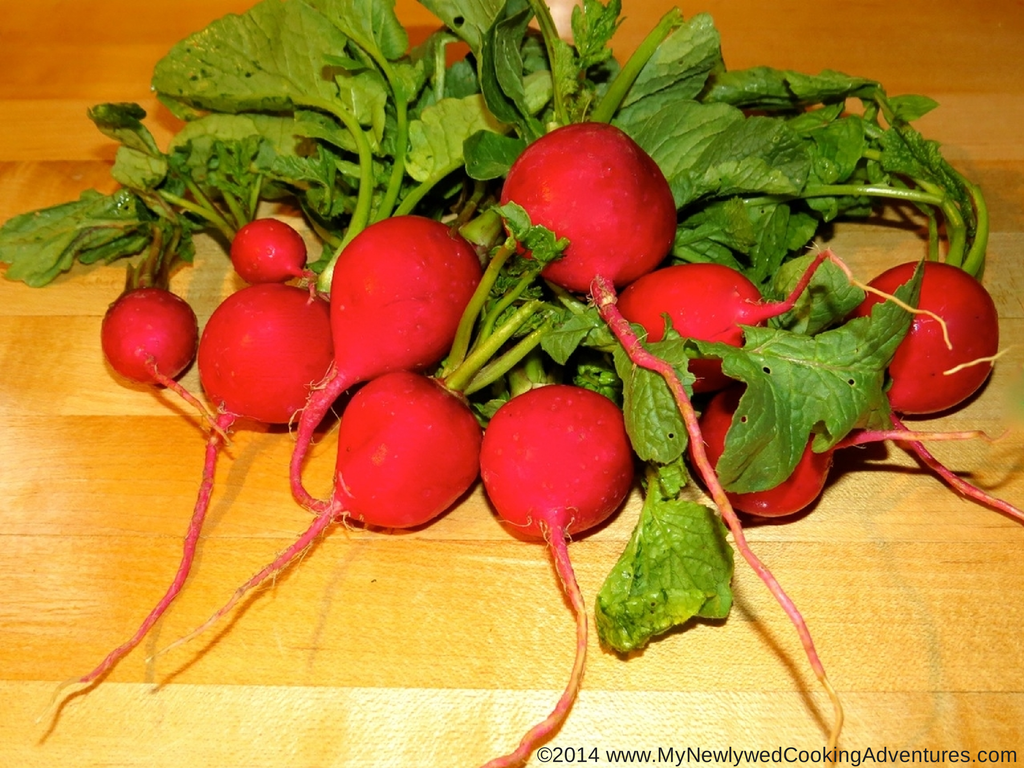 The only change I'd make is to add in a teaspoon of sugar to the dressing. It was just a tad too zesty for our liking because of the earthy green beans and radishes. The salad is perfect for a sweet barbecue main dish of ribs or grilled chicken just the way it is however. We served it alongside our Salmon kebabs which marinated in their own cilantro zesty dressing. Thus the wanting to make it a little less tangy and a little sweeter. It looks so pretty and would be really perfect to bring to a picnic or potluck because it won't spoil. Here's my pea, bean and radish salad: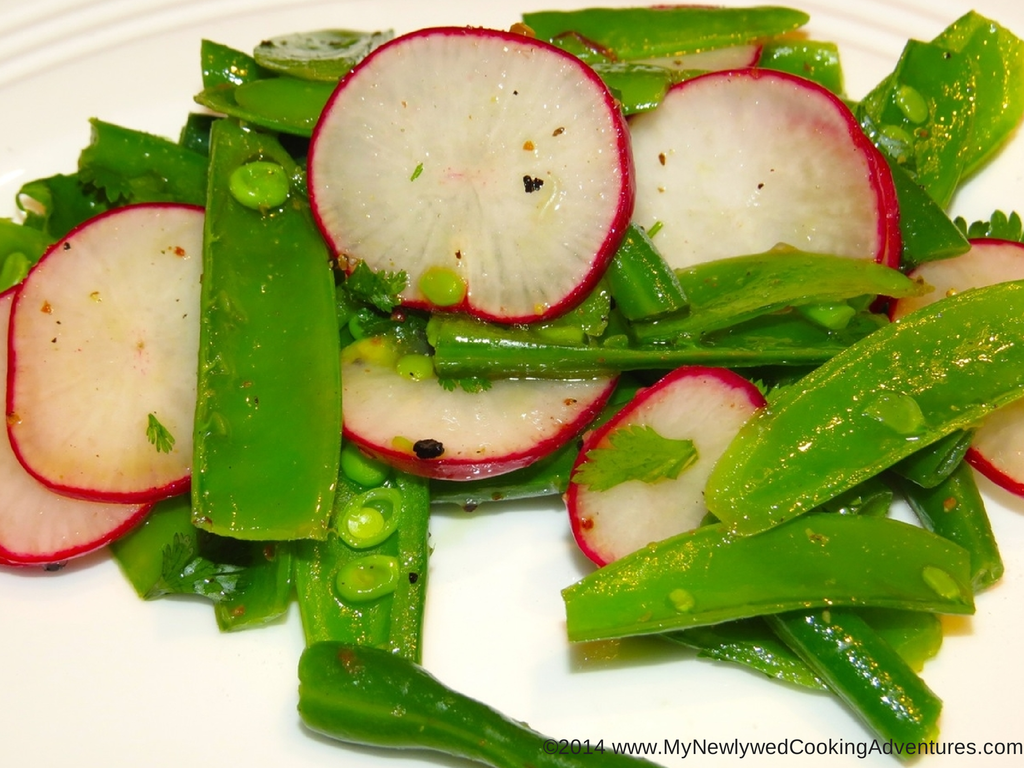 Snap Pea Salad with Radish & Lime 
Recipe by: EatingWell, June/July 2005 and EatingWell for a Healthy Heart Cookbook, 2008
Serves: 2
Active Time: 25 minutes
Total Time: 40 minutes
Ingredients:
4 ounces sugar snap peas, trimmed and halved (about 2 cups)
3 ounces yellow wax beans, trimmed and cut into 1-inch pieces (about 3 cups)
1 1/2 Tbsp. lime juice
1 Tbsp. extra-virgin olive oil
1/4 cup chopped fresh cilantro
1/4 teaspoon salt
Freshly ground pepper, to taste
3 radishes, trimmed and thinly sliced
Directions:
1. Steam peas and beans over 2 inches of boiling water, stirring once, until crisp-tender, 4 to 5 minutes. Transfer to a baking sheet lined with paper towel. Refrigerate until chilled, about 20 minutes.
2. Whisk lime juice, oil, cilantro, salt and pepper in a large bowl. Add radishes, peas and beans; toss to coat. Serve chilled.