This recipe was an accompaniment to my Greek Rosemary Chicken main dish. It is very fast, only 3 steps, and with only a few ingredients it's simple to follow and healthy. Not everyone is a fan of sprouts, I realize, but perhaps that's because they've only tried them steamed, which stinks up the kitchen and is rather bland.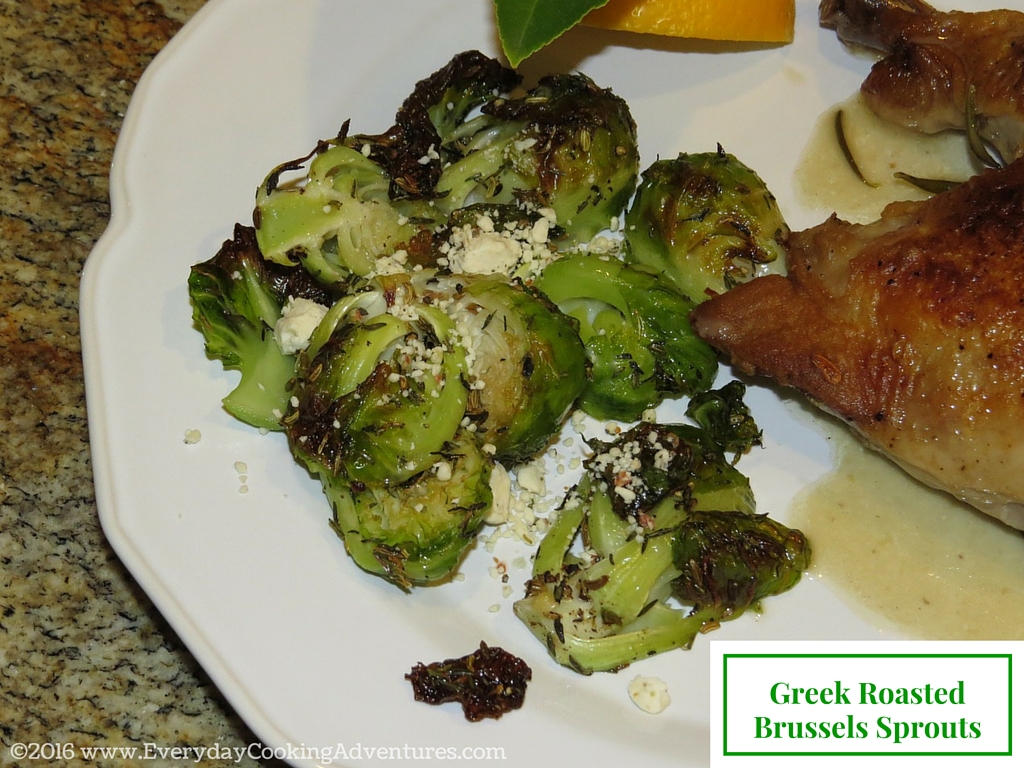 When you roast Brussels Sprouts they have so much more flavor, no odor, and a fun crunch in each bite. Also, when you roast them, you keep in a lot more of the health benefits like vitamins K and C. Ever wonder how to say Brussels Sprouts in Greek? Of course you do! .λαχανακια Βρυξελλων. You're welcome! Enjoy!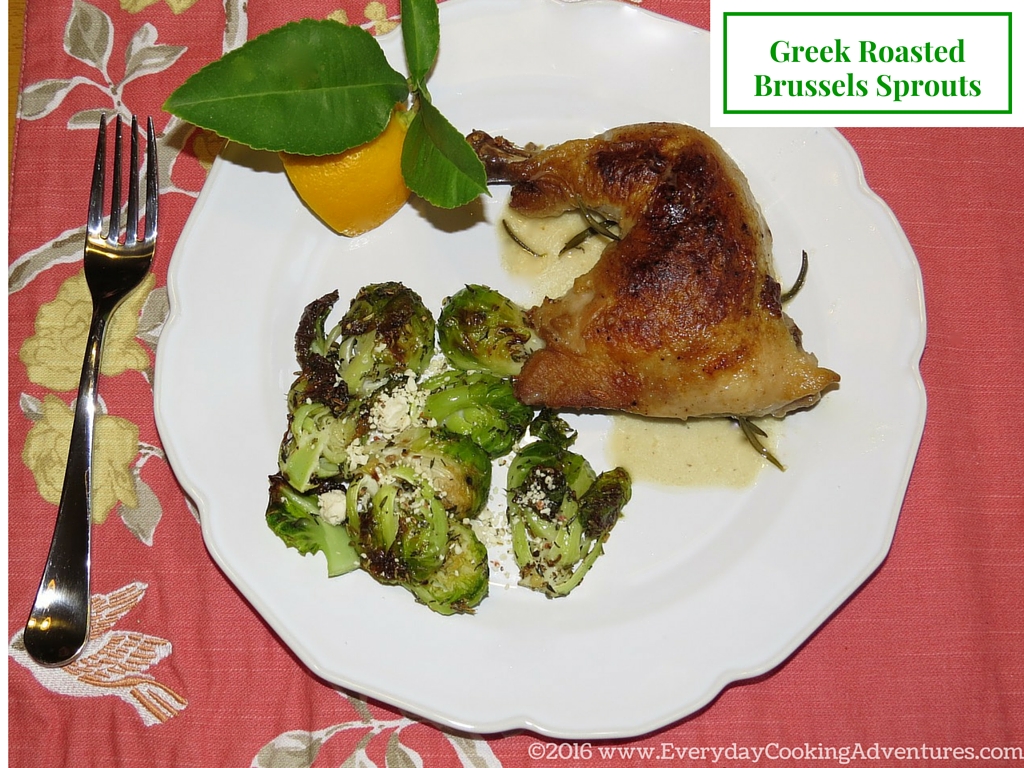 Roasted Greek Brussels Sprouts
Serves: 4
Ingredients:
3 cups Brussels sprouts halved
3 Tbsp. canola oil or cold-pressed Extra Virgin Olive Oil
1 tsp. fresh thyme minced
1/2 cup crumbled feta cheese
Salt and pepper to taste
Directions:
Preheat oven to 400ºF. Cut sprouts in half lengthwise and toss in bowl with oil.
Add the thyme, salt and pepper and mix well.
Place sprouts on baking sheet, roast for 20 minutes until fork tender. Remove from oven and toss in bowl with feta cheese.