My mom and I have now made this recipe for multiple Thanksgiving and Christmas holidays and it comes out wonderfully every single time. It's our new go-to gravy-making strategy. It's perfect for Turkey Day because with all the chaos at the last minutes before serving this helps you skip the worry of whether the gravy will come out right.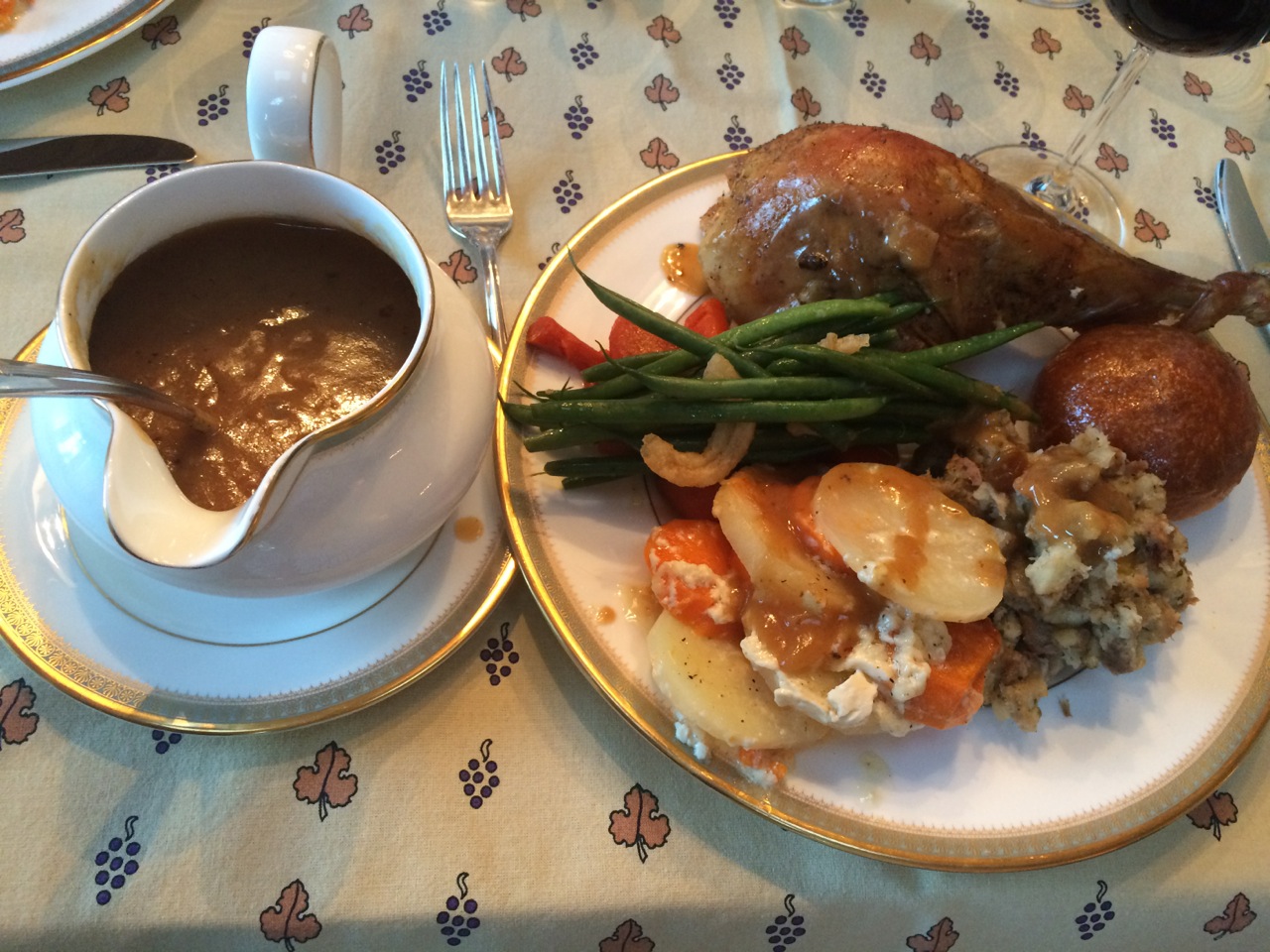 Last Christmas, my mom made this gravy to go with our Christmas Dinner Roast Beef with Horseradish Cream and mashed potatoes. It was delicious and since the beef didn't make pan drippings we just used beef stock. We skipped the alcohol and cream and it still came out divine! It's easy and you can make it the day before and just reheat it on the stovetop when it is time for dinner. Love that. Here's our homemade gravy: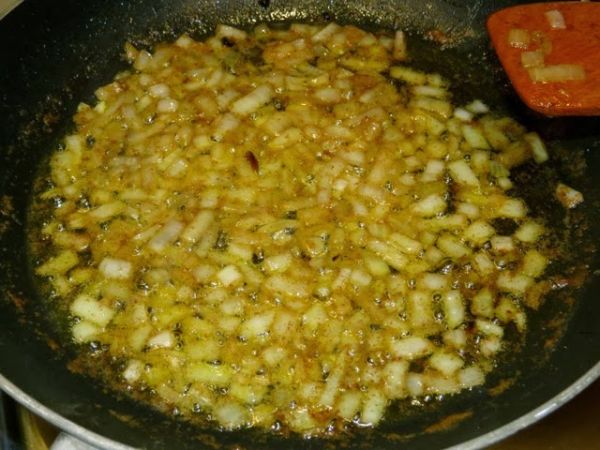 ©EverydayCookingAdventures 2013
Homemade Make-Ahead Gravy
Recipe By: Ina Garten, Barefoot Contessa
Makes: About 4 cups
Ingredients
¼ lb. (1 stick) unsalted butter
1½ cups chopped yellow onion (2 onions)
¼ cup all-purpose flour
1 tsp. kosher salt
½ tsp. freshly ground black pepper
2 cups chicken stock, beef stock, or pan drippings, heated
1 Tbsp. Cognac or brandy
1 Tbsp. heavy cream (optional)
Directions:
1. In a large (10- to 12-inch) sauté pan, cook the butter and onions on medium-low heat for 12 to 15 minutes, until the onions are lightly browned not burnt. Don't rush this step; it makes all the difference when the onions are well cooked.
2. Sprinkle the flour into the pan and whisk it in, then add the salt and pepper. Cook for 2 to 3 minutes. Add the hot chicken stock or pan drippings (or half and half etc) and if using, Cognac or brandy, and cook, uncovered, for 4 to 5 minutes, until thickened. Add the cream, if desired, and serve.
MAKE AHEAD TIP: You can store the gravy, covered, in the refrigerator for several days. Heat it slowly before serving.
SaveSave