Hasselbacken potatoes are named for the restaurant in Stockholm, Sweden where the recipe was invented during the 1940s-50s. The restaurant and hotel are still there for you to visit and date back to the 1700s when it was originally a tavern! Maybe someday I'll go there and try the real deal, but until then I'll just have to make it at home.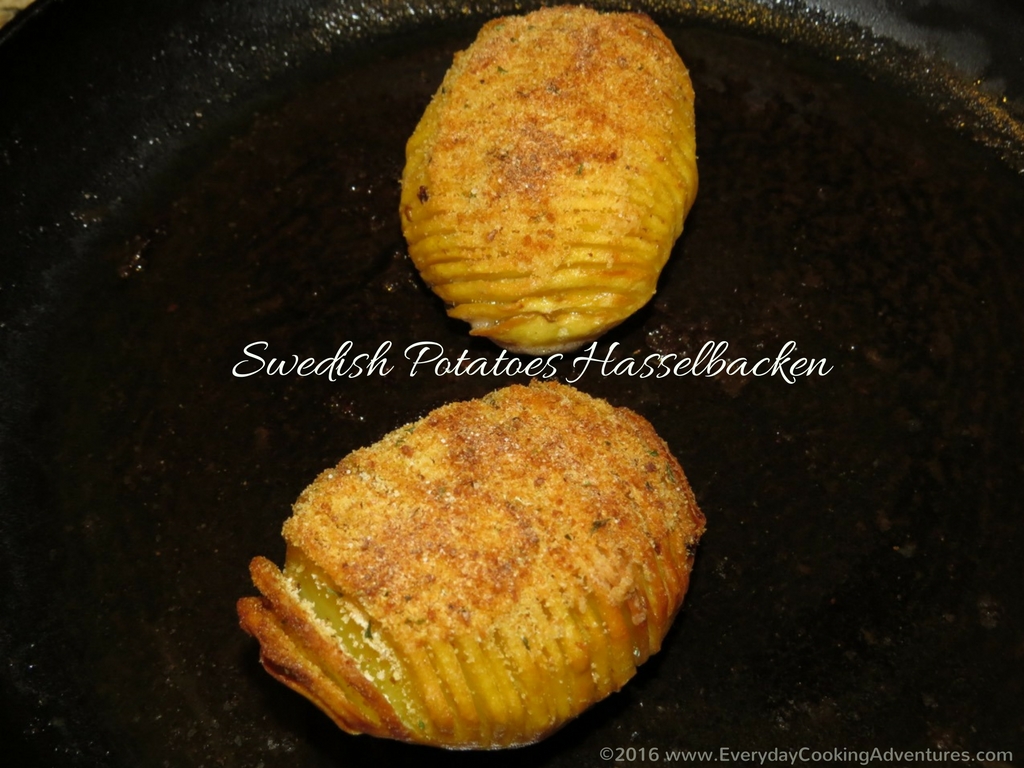 I love magazines but I don't always have time to read through them thoroughly. One of my favorites is Food and Wine and I took out my pile of 4 backdated editions today and cut-out any recipes that looked particularly enticing (and do-able!) I decided to immediately give this one a try for dinner.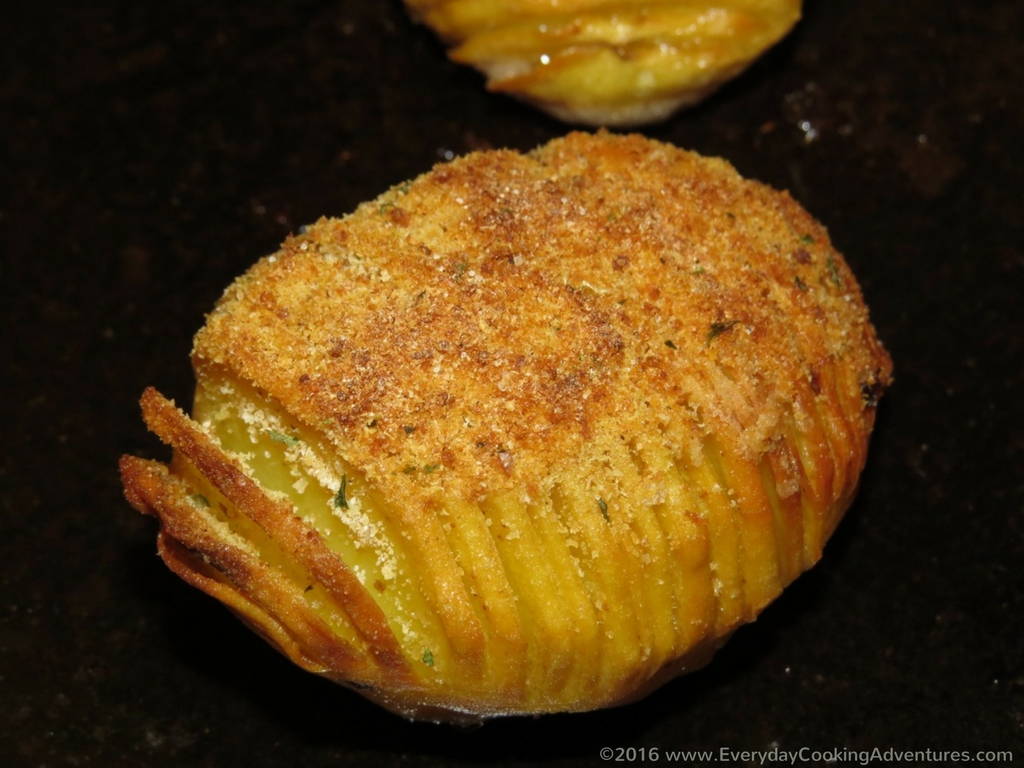 I'm glad I did because it was very quick and easy. The potatoes come out velvety inside with a layer of crunch on the top of each slice. It reminded me of a baked potato but with a crispy top so you don't need to load up on all the extra toppings. I'll make it anytime I want a fast side-dish with a little flair on the plate.
Oven-Baked Potatoes Hasselbacken
Recipe from: Magnus Nilsson, Food and Wine Magazine, February 2016
Total Time: 1 hour
Serves: 2
Ingredients:
2 medium-size white potatoes, such as Yukon Golds, peeled
3 Tbsp. unsalted butter
Kosher salt
1 Tbsp. plain dry breadcrumbs
Directions:
Preheat the oven to 425°F. Using a sharp paring knife, slice each potato crosswise at 1/4-inch intervals, cutting straight down but not all the way through the potato. Transfer the potatoes to a cast-iron skillet.
Add the butter to the skillet and set over moderate heat; as the butter melts, spoon it over the potatoes. Season the potatoes with salt and transfer to the oven. Roast for about 40 minutes, basting occasionally, until golden and tender.
Sprinkle the breadcrumbs over the potatoes and roast for 10 minutes longer, until golden and crisp. Serve hot.