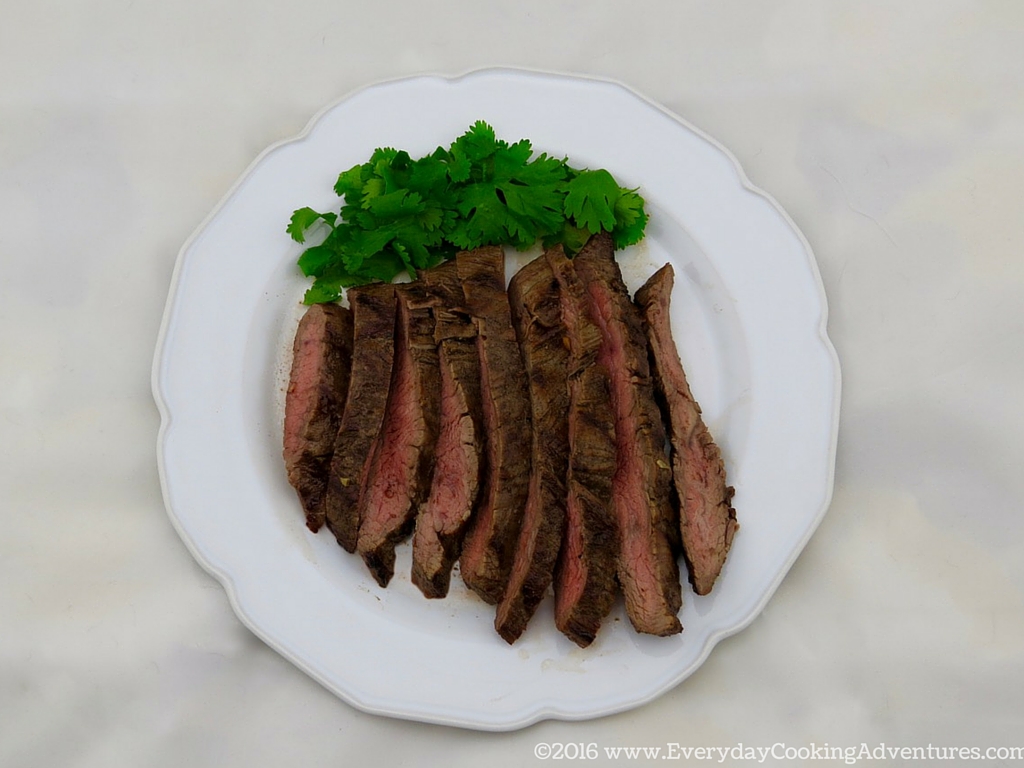 I first made this recipe when I moved to San Francisco in the mid 2000s and was just beginning to regularly cook meals on my own. I loved a recipe (in fact I still do) that can be prepared ahead of time and when it's time to eat you can just do the last step or two. Marinades are perfect for busy weeknights and also happen to make meat very happy and tender.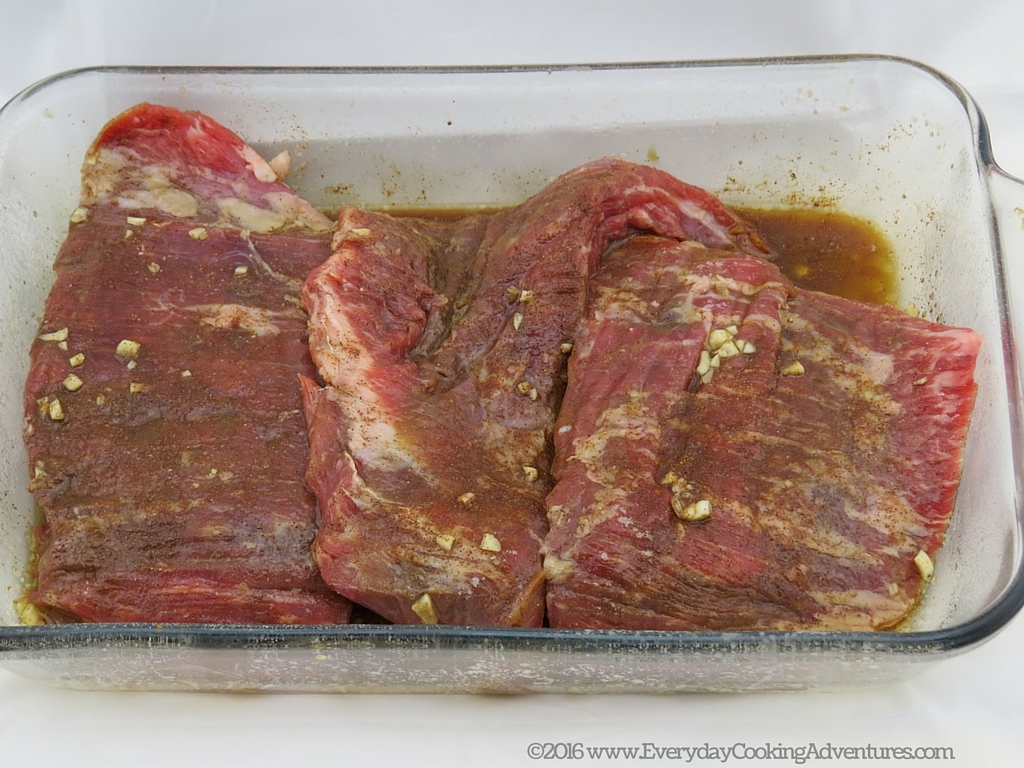 Flank steak can also be used in this recipe, but broil it a few minutes longer as it is slightly thicker than skirt steak, which is long and flat. The steak comes out very tender and you can really taste the spicy sweet cinnamon and ginger flavors. I thought the cilantro was a bit overpowering with the Asian flavors so I'd skip it next time or add it to some rice pilaf or potatoes on the side perhaps. This is an easy peasy recipe and leaves some leftover for sandwiches the next day.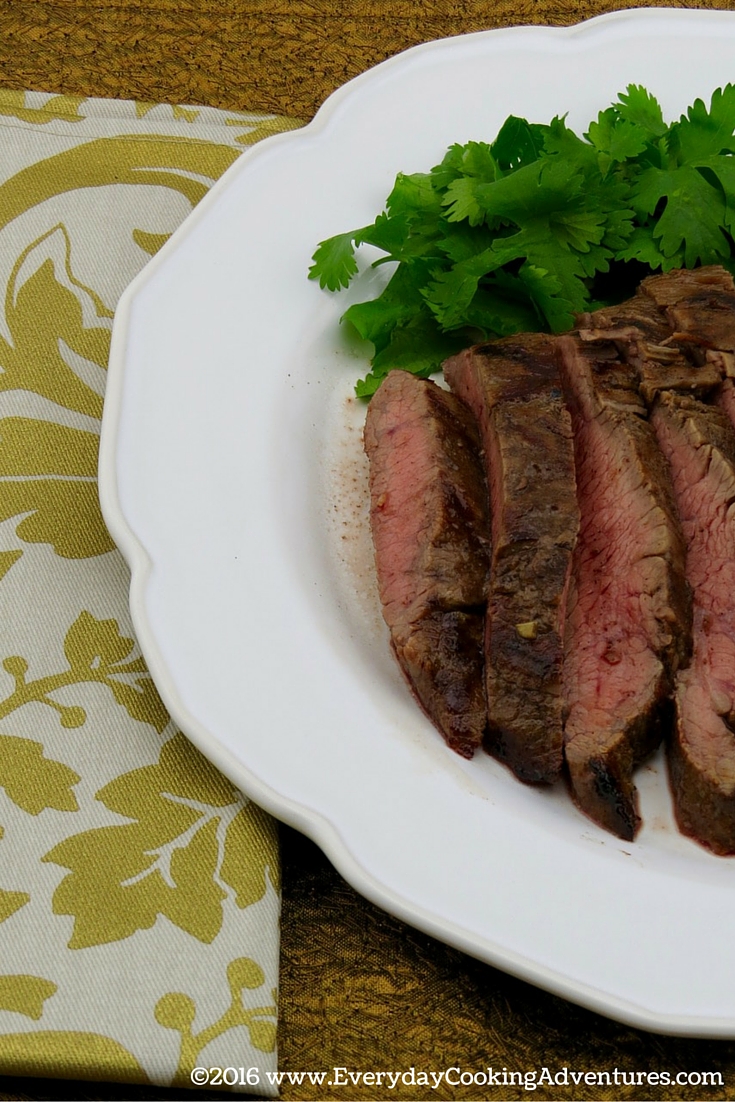 Asian-Flavored Skirt Steak
Recipe from: Martha Stewart Living, October 1999
Serves: 4
Ingredients:
3-inch piece ginger
2 large cloves garlic, minced
2 teaspoons dark-brown sugar
1/2 teaspoon ground cinnamon
1 small skirt steak (about 1 pound)
1/4 cup dry sherry
3 tablespoons soy sauce
2 tablespoons extra-virgin olive oil
Salt and freshly ground pepper
Roughly chopped cilantro leaves (optional)
Directions:
Peel half the ginger; finely grate to make 1 tablespoon. Thinly slice remaining half. Scatter half of the grated and sliced ginger, half of the garlic, half of the  brown sugar, and half of the cinnamon, if using, in a nonreactive baking dish.

Cut steak against grain into three 6-inch pieces; place in dish. Scatter with the other half of the dry ingredients. Pour sherry, soy sauce, and olive oil over the steak. Marinate, turning meat several times, for 30 minutes, or refrigerate several hours.

Heat broiler. Season steak with salt and pepper; transfer to broiler pan. Broil until brown and just charred, about 4 minutes. Turn; broil about 3 minutes for medium rare. Transfer to cutting board. Let rest 5 minutes. Cut into thin strips. Top with cilantro, if using; serve.