Last weekend for Superbowl Sunday I wanted to make a hearty side-dish to go along with the host and hostess' slow-cooker pork and brisket they were making for the big game. Of course I narrowed down my options to something potato related but I wanted to try a new recipe for my usual potato salad fix-ins. Martha's french style had more mustard than I typically use and included more fresh herbs. When I had my first taste I felt it was a little too acerbic so I added 1 teaspoon of white table sugar and a tablespoon of mayonnaise. This helped immensely and the potato salad was delicious and filled everyone's bellies as is fitting for the Superbowl.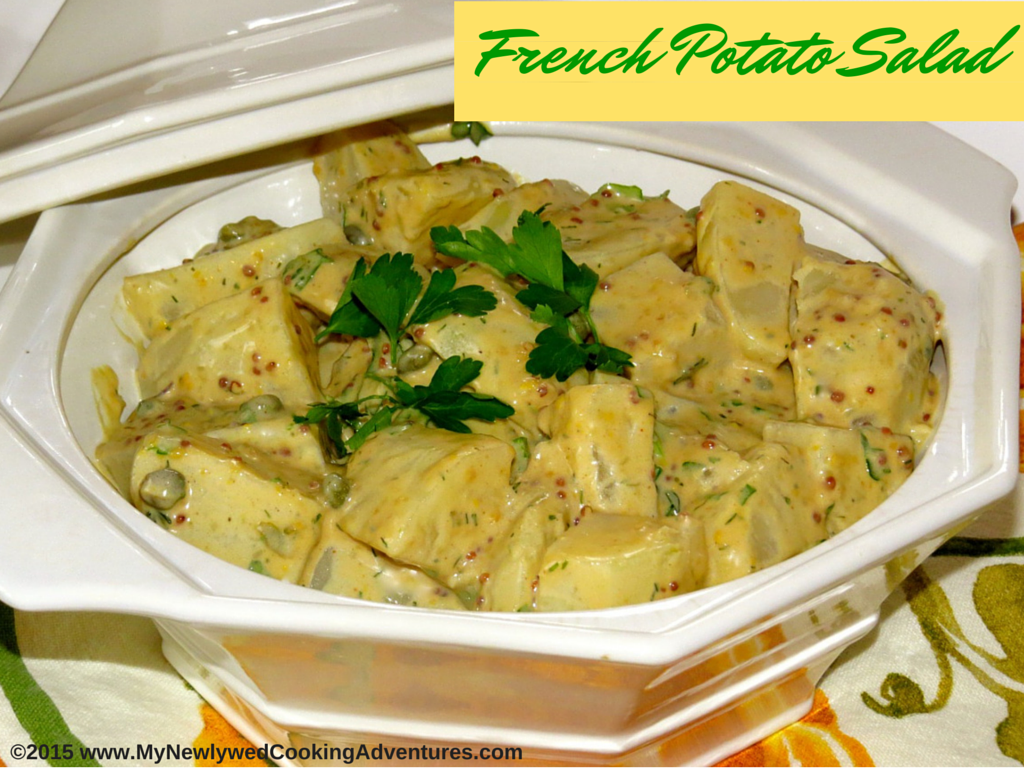 French Potato Salad
Recipe from: Martha Stewart's "Everyday Food", July/August 2009
Prep Time: 10 minutes
Total Time: 30 minutes
Serves: 6
Ingredients
2 1/2 pounds fingerling or small new potatoes, halved (quartered if large)
Coarse salt and ground pepper
1/4 cup olive oil
3 Tbsp. Dijon mustard
2 Tbsp. sherry vinegar
1 small shallot, minced (2 Tbsp.)
3 Tbsp. chopped fresh parsley
1 tsp. chopped fresh thyme
1/4 small red onion, sliced
OPTIONAL (EverydayCookingAdventures recommends adding 1 Tbsp. mayo & 1 tsp. sugar)
Directions
1. Place potatoes in a large pot; cover with cold water by 1 inch and season generously with salt. Bring to a boil; reduce to a simmer and cook until potatoes are tender, about 15 minutes. Run under cold water to cool slightly, then drain.
2. Meanwhile, in a large bowl, whisk together oil, mustard, vinegar, shallot, parsley, and thyme; season with salt and pepper. Taste for tweaking. (EverydayCookingAdventures recommends adding the mayonnaise and white sugar and whisking to combine.) Add potatoes and onion and toss to combine. Serve at room temperature. To store, refrigerate, up to overnight.
Note: If you don't have sherry vinegar, try cider or champagne vinegar instead. Use your favorite fresh herbs in this potato salad to make it your own.