I wanted to re-share this post because not only is this one of my most re-pinned recipes on Pinterest (check out all the great recipes I have on there) but it's perfect for summer and I made it again this week and updated the photos.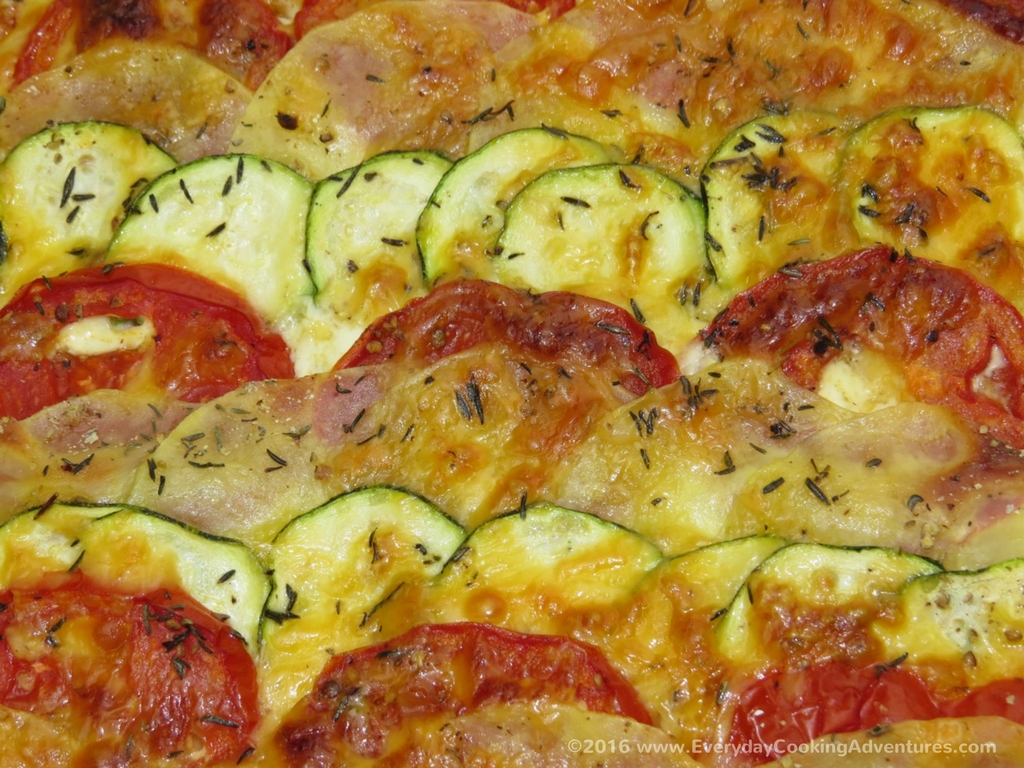 We are loving the summer season and produce from local farms including this zucchini and heirloom tomato. I enjoyed using my mandolin for this recipe but was very careful since I know they can be dangerous! You'll be surprised how many slices you get from the zucchini and potato when they're sliced so thin! It only took me about 10 minutes to prep the whole thing and then I just tossed it in the oven. Simple.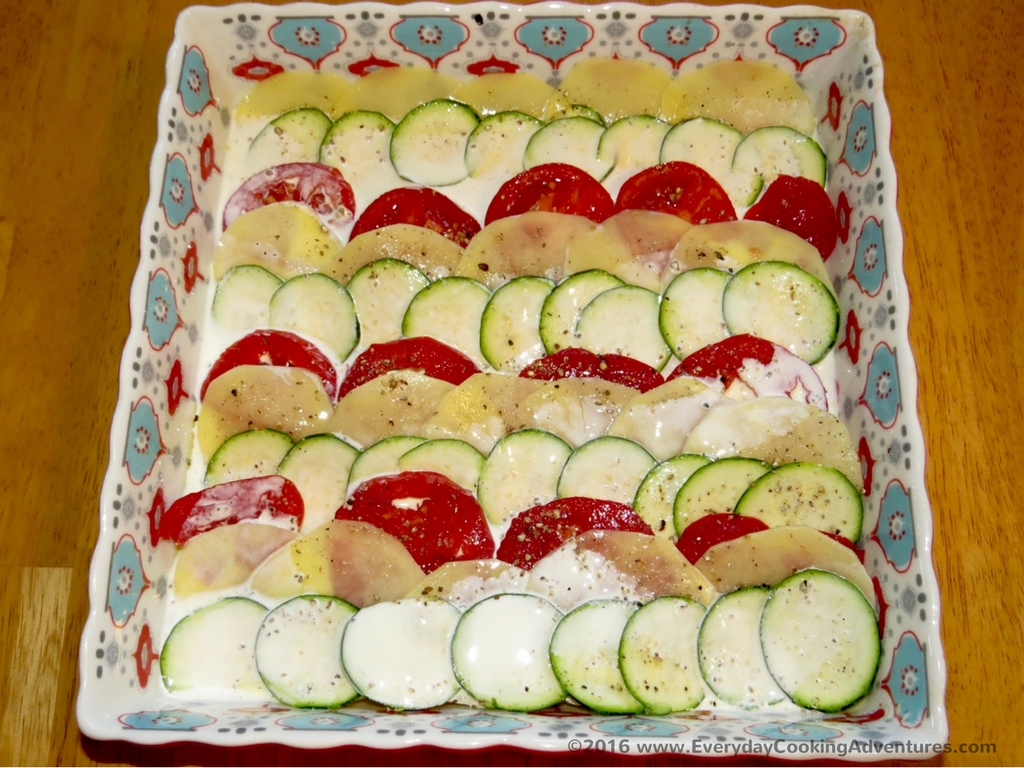 I added a little heavy cream that I had to finish off, about 4 tablespoons, so I cut the olive oil down to just in the dish's bottom layer with the garlic. The gratin made the whole kitchen smell like thyme and I couldn't wait to eat it! The dish came out looking artistic and colorful and I appreciated that my mandolin got a workout. It was equally satisfying to look at as to devour. Here's my potato, zucchini, and tomato gratin: +Martha Stewart #recipe #summerrecipe #localproduce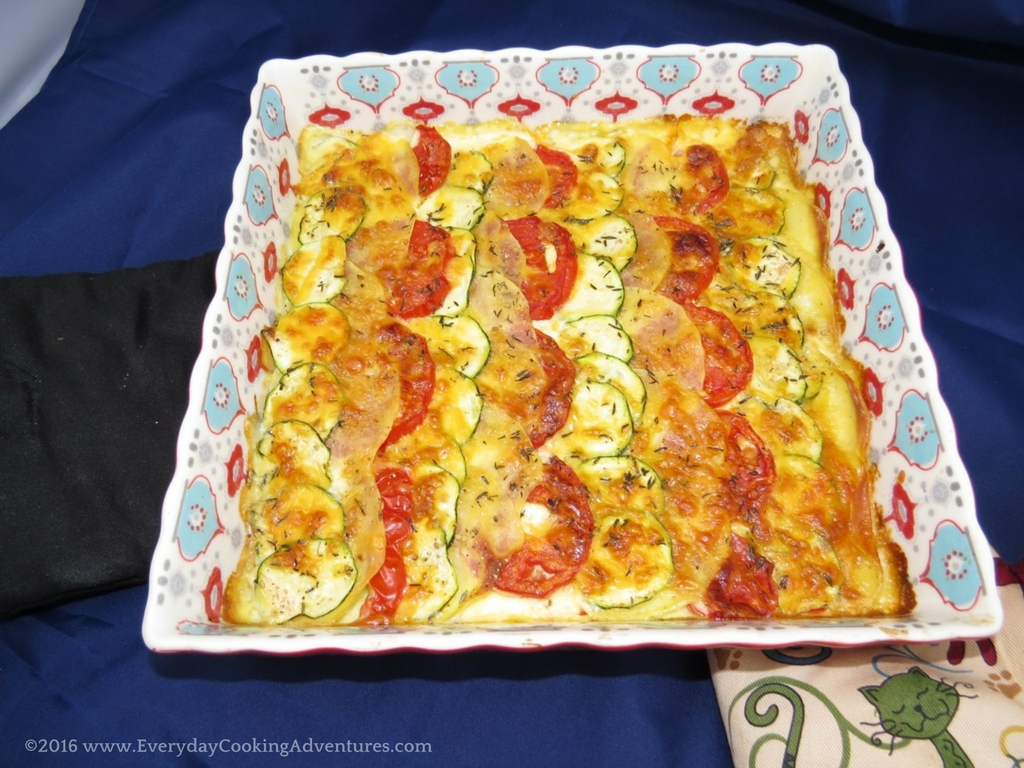 Potato, Zucchini, and Tomato Gratin
Recipe from: Martha Stewart Living, September 2002
Serves: 3 – 4 as a side-dish
Ingredients:
2 1/2 tsp. extra-virgin olive oil
1 garlic clove, minced
1 Yukon gold potato, peeled
1 small zucchini (about 4 ounces)
1 medium-large vine-ripened tomato, sliced into 1/4-inch rounds
1/4 tsp. coarse salt
Freshly ground black pepper
1 tsp. finely chopped fresh thyme (or 1/2 tsp. dried thyme)
1.5 ounces finely grated Cantal or cheddar cheese
Directions:
1. Preheat oven to 375ºF with rack in upper third. Coat a medium-large gratin dish with 1 teaspoon oil, and sprinkle with garlic.
2. Using a mandoline or very sharp knife, slice potatoes and zucchini as thinly as possible into rounds.
3. Arrange potatoes, zucchini, and tomatoes in overlapping layers around prepared dish, and sprinkle with the salt and pepper. Drizzle with remaining 1 1/2 teaspoons oil, and sprinkle with thyme and cheese.
4. Cover with foil; bake until potatoes are tender, 35 to 45 minutes.
5. Remove foil; continue baking until top is golden brown, about 25 minutes more. Remove from oven; and serve immediately. Reheat in a 400ºF oven for 20 minutes if needed.