The author of this recipe describes it as "Summer in a bowl" and I definitely agree. We found these gorgeous, ripe heirloom tomatoes at our local farmer's market, from Fry Family Farm in Oregon's Rogue Valley, and swooped them up right away. My favorite part of summer is the watermelon so right away I knew I had to make this recipe. I've made watermelon punch and served fruit salad in hollowed out watermelons but I've never tried it like this.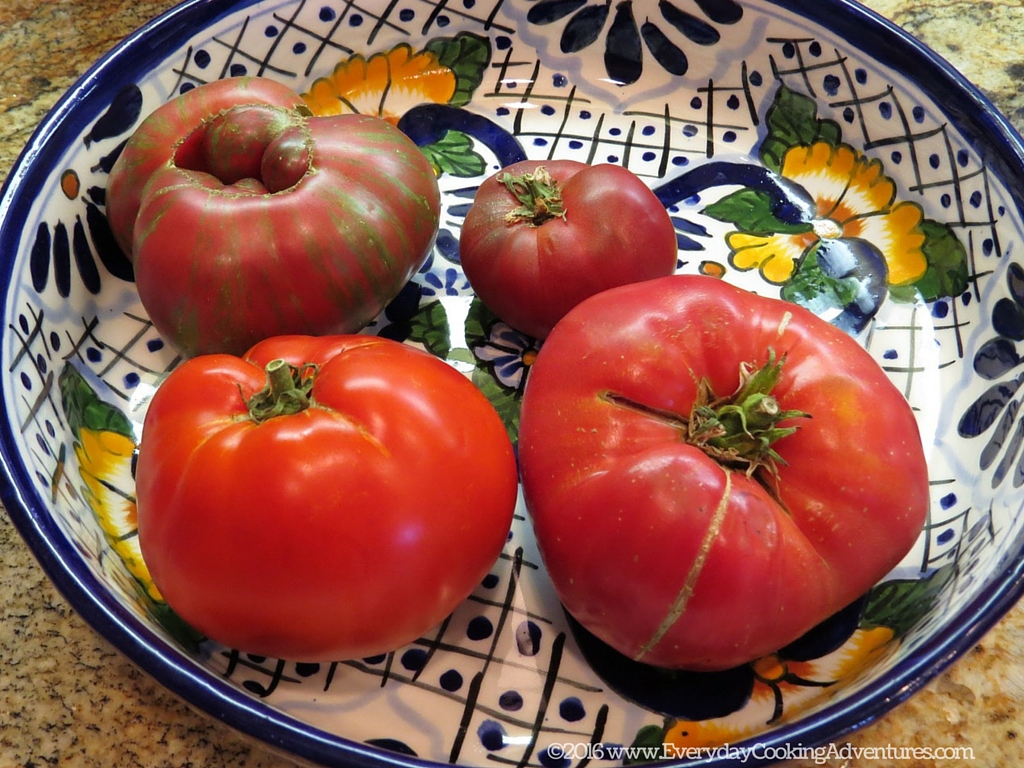 Well, it is FANTASTIC! Better than I had anticipated. The salty cheese meshed with the sweet watermelon and the basil added a bite of zestiness and toned down the vinegar acidity. I barely drizzled on any dressing because I didn't want the salad to get mushy, so next time I'd just half the vinaigrette. The basil came from our own garden and the cheese was from a local farm as well. All in all, it was perfect for showing off the area's summer produce and enjoying it in an interesting way.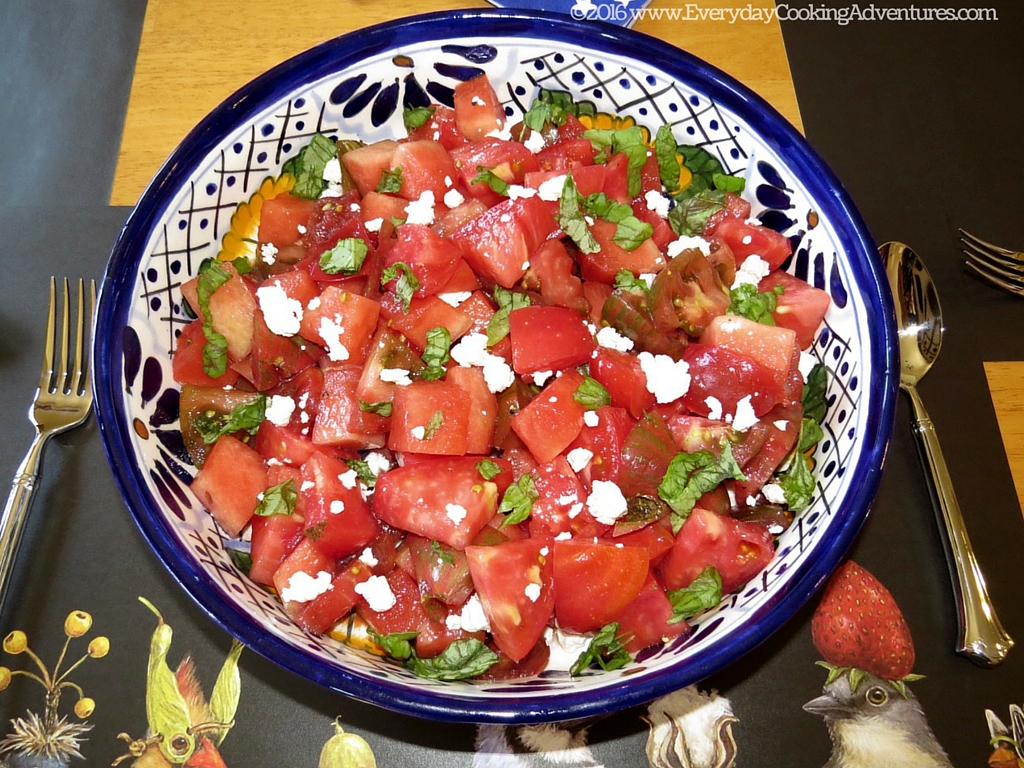 Tomato and Watermelon Salad
Recipe by: SAM SIFTON, NY Times "How To Make A Perfect Summer Feast"
Yield: 6 to 8 servings
Total Time: 15 minutes
Ingredients:
4 to 6 large tomatoes, ideally heirloom varieties, cut into 1 1/4-inch cubes
1 small seedless watermelon, cut into 1 1/4-inch cubes
1 tsp. kosher salt
¼ cup extra-virgin olive oil
2 Tbsp. sherry vinegar
Kosher salt and freshly ground black pepper to taste
1 cup feta cheese, torn into large crumbles
Directions:
1. Combine the cubed tomatoes and watermelon in a large, nonreactive bowl and toss gently to combine. Add salt and let stand 5 to 10 minutes while you prepare the dressing.
2. Whisk together the oil and vinegar and season with salt and pepper to taste. Add the cheese to the tomatoes and watermelon, then the dressing, and toss gently to combine.
SaveSave