My mom and I have made this pumpkin pie recipe the past 3 years, the day before Thanksgiving. Another fantastic make-ahead recipe. You can make your own pie crust or use a store bought one. The newest version, as seen here, has decorative leaves cut out of extra dough to make the pie even prettier. Just bake them separately at 350ºF for about 8 minutes until lightly browned (check the bottoms first as they will brown the fastest).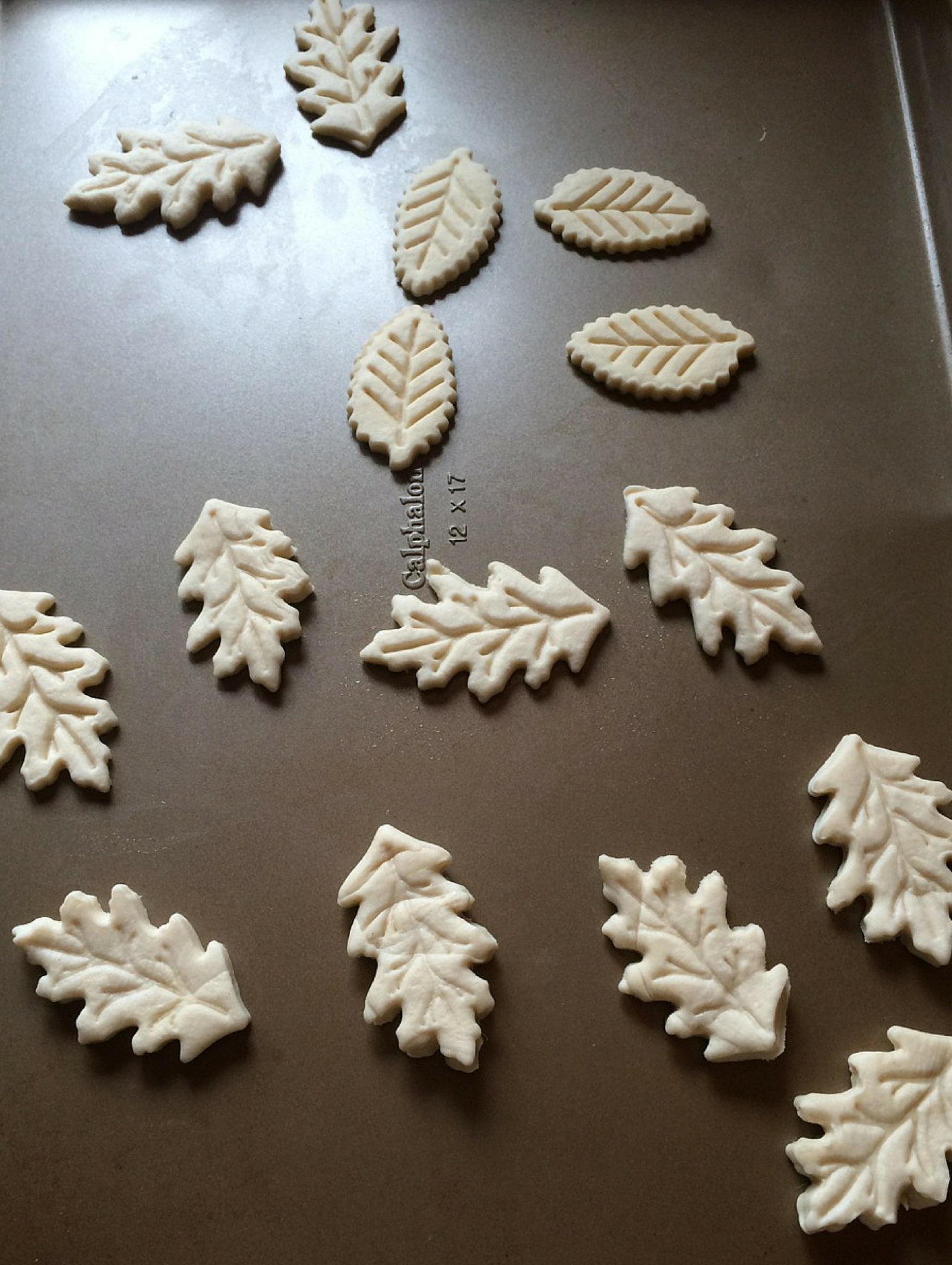 After we poured the mixture in the pie shell we had enough left over for one more small pie or a couple mini-pies. We did what we had done the year before and poured the leftovers into a cooking-sprayed Le Creuset 7″ x 5″ rectangular ceramic baking dish to make a small pumpkin custard. Now we will have something sweet to go with our leftover turkey and stuffing the day after Thanksgiving.  As the pie cooked it puffed up so nicely but never overflowed. Give your guests, family, friends and yourself a divine slice of pumpkin-goodness this Thanksgiving!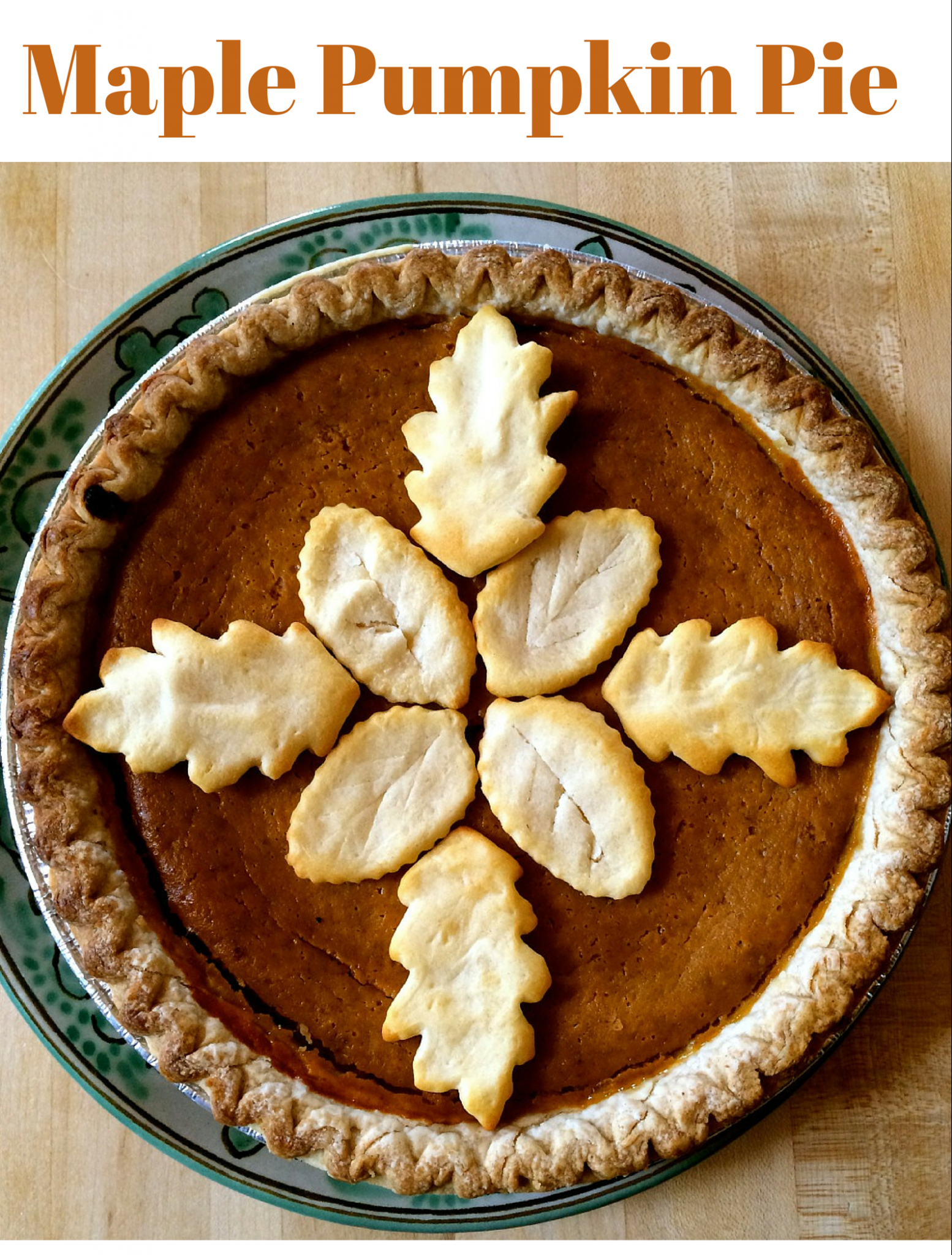 Maple Pumpkin Pie
From: Real Simple Magazine, November 2009
Makes 1 – 9″ pie
Hands-On Time: 10minutes
Ingredients
Basic Flaky Piecrust or 1 store-bought piecrust, fitted into a 9-inch pie plate
2 large eggs
1 15-ounce can pure pumpkin puree
1 cup heavy cream
1/2 cup pure maple syrup
3/4 teaspoon ground cinnamon
1/2 teaspoon ground ginger
1/2 teaspoon kosher salt
1/8 teaspoon ground cloves
Directions
1. Set an oven rack in the lowest position and heat oven to 350ºF. Place the pie plate on a foil-lined baking sheet.
2. In a large bowl, whisk together the eggs, pumpkin, cream, maple syrup, cinnamon, ginger, salt, and cloves.
3. Pour the pumpkin mixture into the crust and bake until the center is set, 65 to 70 minutes. Let cool to room temperature before serving. Serve with vanilla ice cream and/or whipped cream.
MAKE AHEAD TIP: The pie can be prepared and refrigerated, loosely covered with plastic wrap, for up to 2 days. Bring to room temperature before serving.