Sometimes it can be very difficult to find recipes for one or two people. That is especially true when it comes to slow-cooker recipes that typically require large cuts of meat. Without a large piece of meat, it can get dried out after hours slowly cooking away. I've tried four different pot roast recipes in the slow-cooker and used my trials and tribulations to make my own recipe for a paired down version. I've tailored this recipe to work for a smaller amount of meat so that you don't have leftovers for the next week straight. I hope you like it!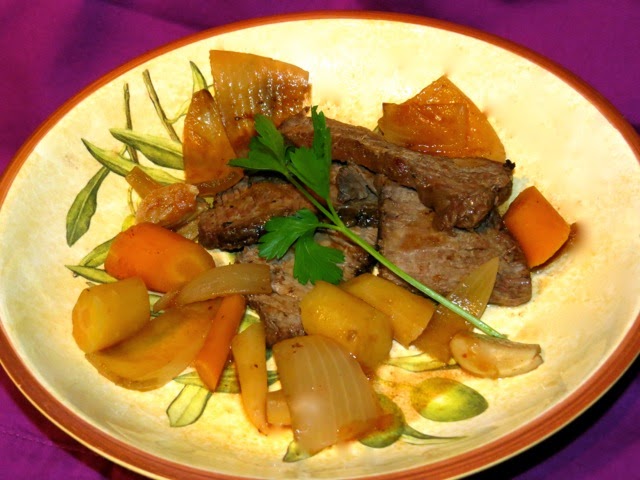 ©EverydayCookingAdventures 2014
Browning the beef chuck roast is important before adding it to the slow-cooker because it sears in the flavor and juices of the meat right from the get-go. The tomato paste is crucial to this recipe because it thickens the gravy that the pot roast cooks in. Muir Glen Organic is my favorite brand for canned tomato products such as diced tomato, stewed tomato, and tomato paste because it is an all-organic company that uses no pesticides or chemicals. They also make ketchup, salsa, pasta sauce and soup! Checkout more recipes using their products here: Muir Glen Organic Recipes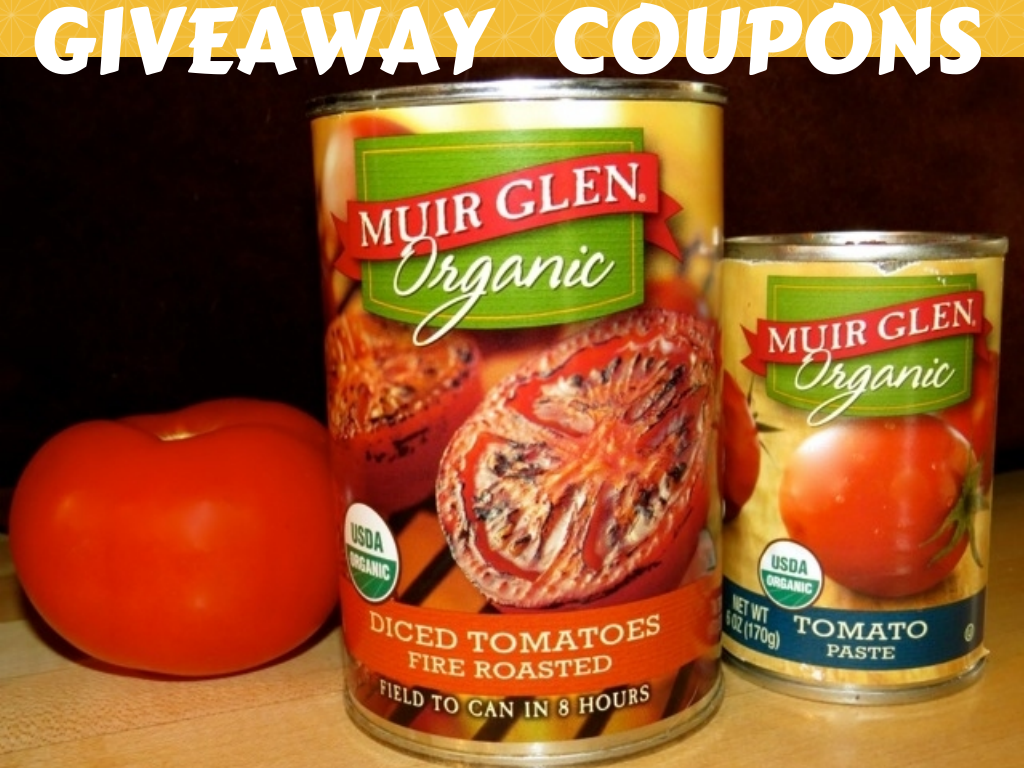 ©EverydayCookingAdventures 2014
Enter to win 5 COUPONS for Muir Glen Organic products: Giveaway Closed
Pot Roast for Two
Recipe by: Everyday Cooking Adventures, 2014
Serves: 2 people plus 1 day of leftovers
Hands-on Time: 15 minutes
Slow-Cooker Cooking Time: 7 hours on low
Ingredients:
2 Tbsp. olive oil
1.5 lb. boneless beef chuck roast (preferably grass-fed, pasture-range/free-range & antibiotic-free)
Kosher salt and fresh ground black pepper
flour
1 cup red wine
3 Tbsp. Muir Glen tomato paste
2 bay leaves
1 Tbsp. dried oregano
sprig of fresh thyme
1/2 yellow or white onion, cut into 8 wedges
2 medium carrots or 4 small carrots
2 garlic cloves, peels removed and halved
1 1/2 cups beef stock or enough to almost cover the beef roast
Directions:
1. In a large skillet warm the olive oil over medium-high heat. Season the beef on all sides with salt and black pepper and dust all over with flour. Shake off the excess flour and add the beef to the pan. Brown the beef on all sides, about 4 minutes per side. Remove from the pan and add to the bottom of a slow-cooker.
2. Put the pan back on the heat, lower to medium heat, and add the red wine. Add the tomato paste and whisk to combine. Cook 1 minutes. Add the bay leaves, oregano and thyme and warm for 1 minute.
3. Add the liquid to the slow-cooker. Add the onion, carrots and garlic. Cover with the beef stock so just about 1″ of the top of the beef sticks out. Put on the lid and cook on low for 7 hours. Remove the beef to a large cutting board. Wait 5 minutes then slice thickly against the grain. Divide between plates and add vegetables and a little of the liquid drizzled over it all. Serve with a crusty bread and side salad.
Note: The thoughts and opinions in this post are the author's own. I did not receive any compensation for this post but the coupons were provided for giveaway from Muir Glen.