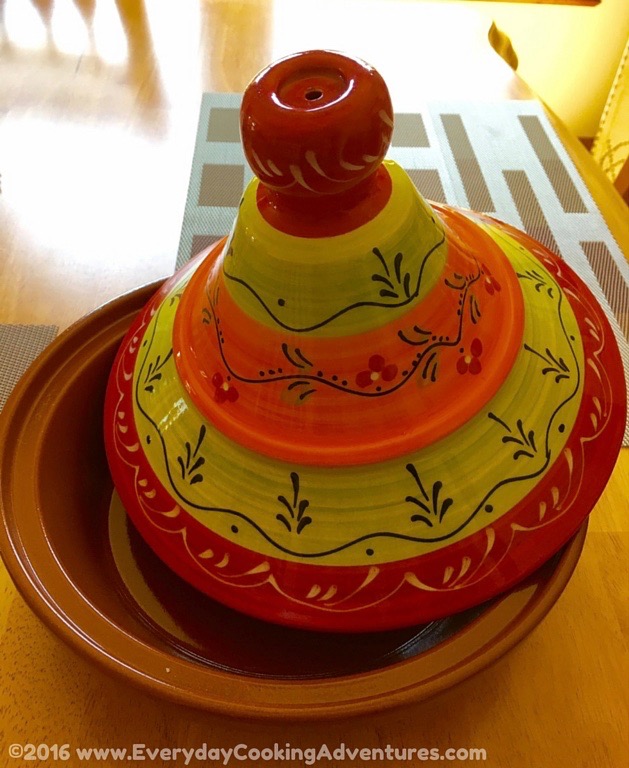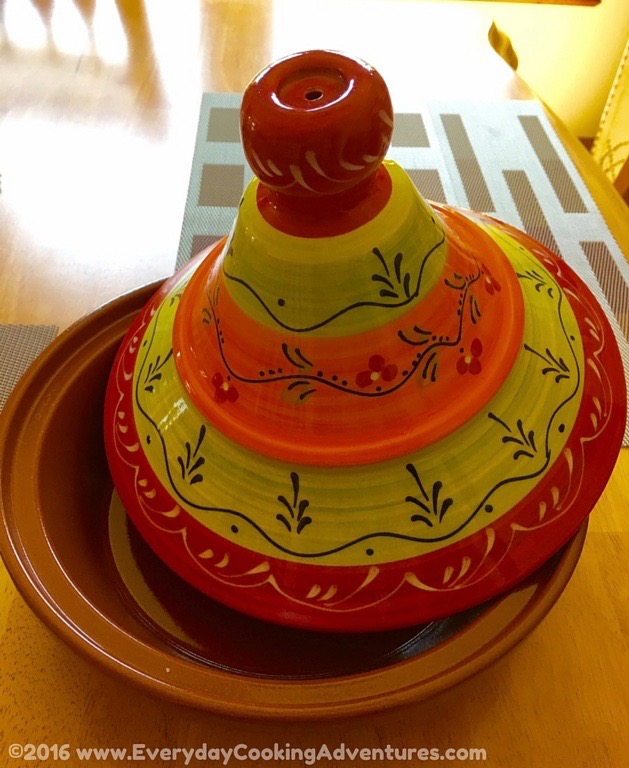 This version of a tagine uses dark meat because it stays moist when braised, but if you prefer white meat, simply reduce the cooking time by 15 minutes. The spices that go into this dish are typical Moroccan combinations of flavors from rich orange colored tumeric that is shaved off a ginger-like root to the ground seeds of the cumin plant that originate in the Mediterranean and Middle Eastern regions. I love having the chance to use some of the spices from my cabinet that don't see the light of the kitchen too often and this recipe gave me that opportunity.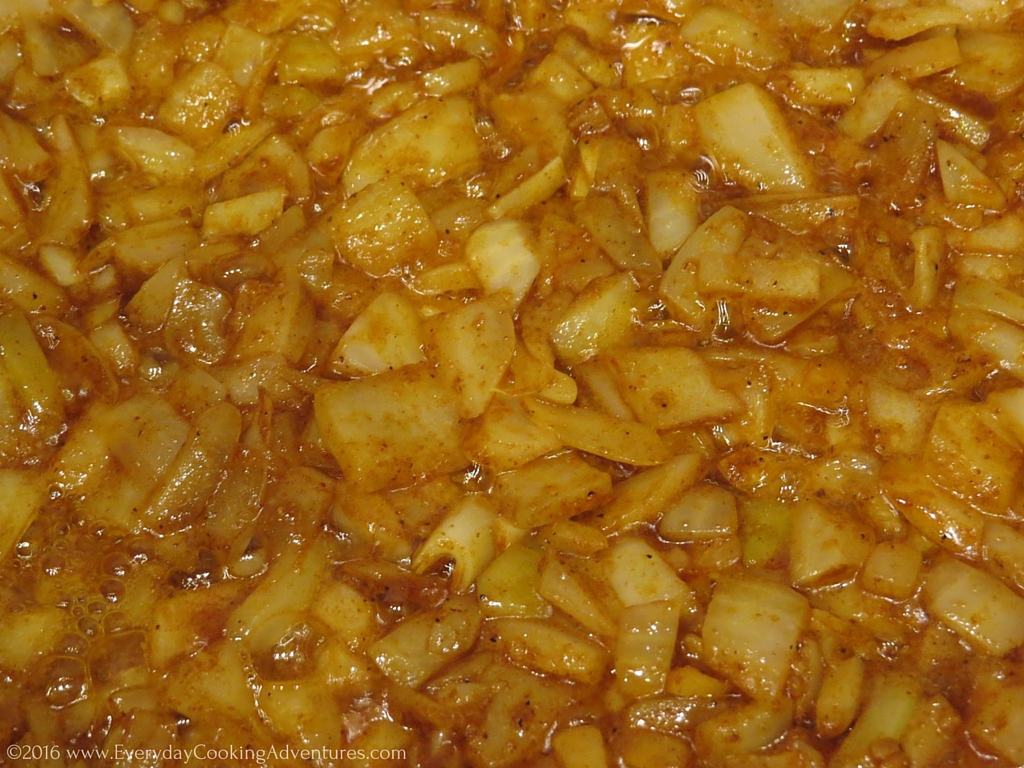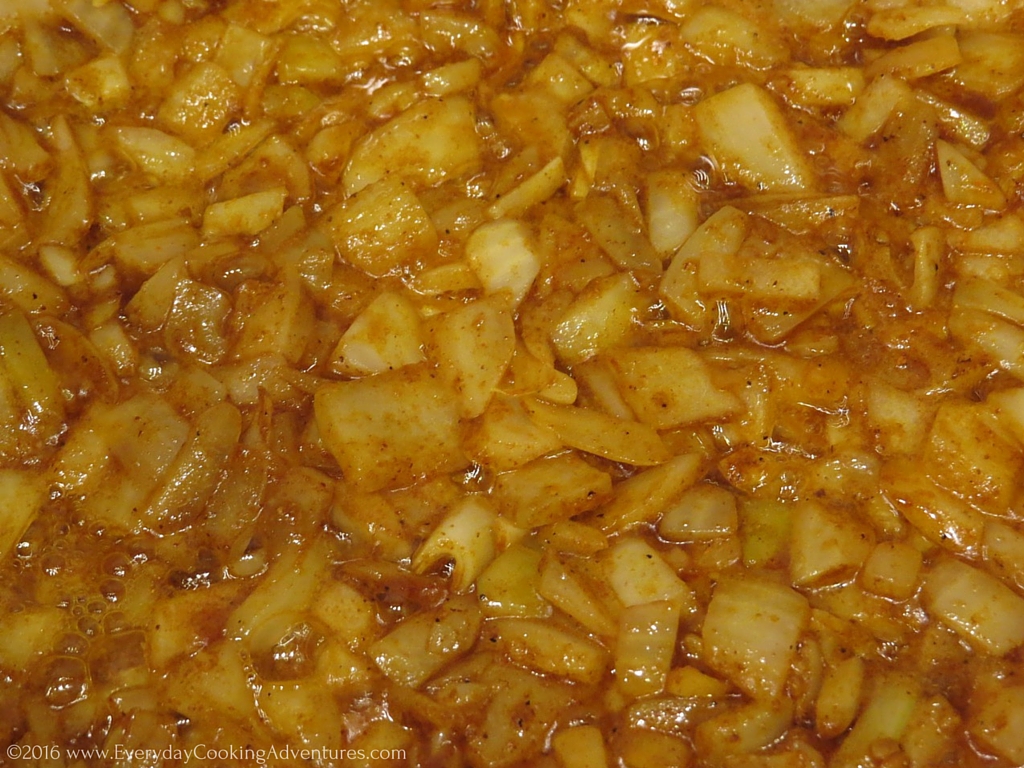 You don't need a tagine to make this dish, a dutch oven will work jut fine! But, I had the opportunity to use my new tagine gifted by my best friend Jessica, for my bridal shower. I followed the directions to
"season" my tagine
first so it would be heat-resistant and ensured that my flames were never in direct contact with the base of the tagine. The result was a mouth-watering combination of spices and tender, perfectly cooked-through chicken. The sauce was so different from the typical Italian or French herbs and spices we typically use so we both enjoyed the new dish!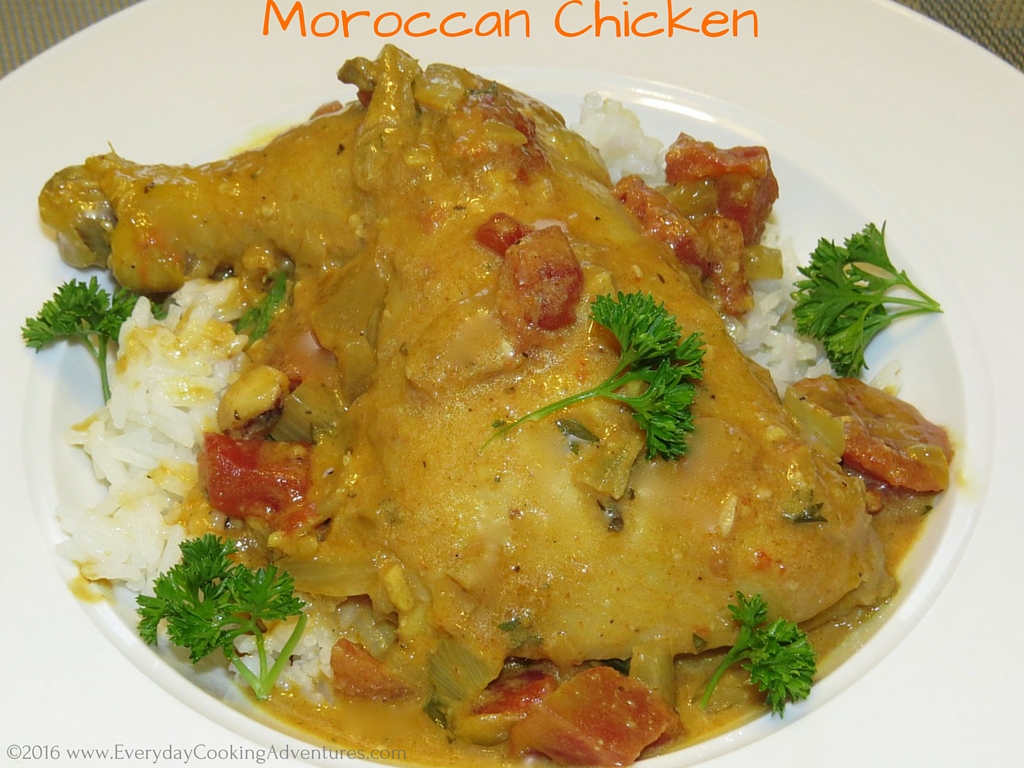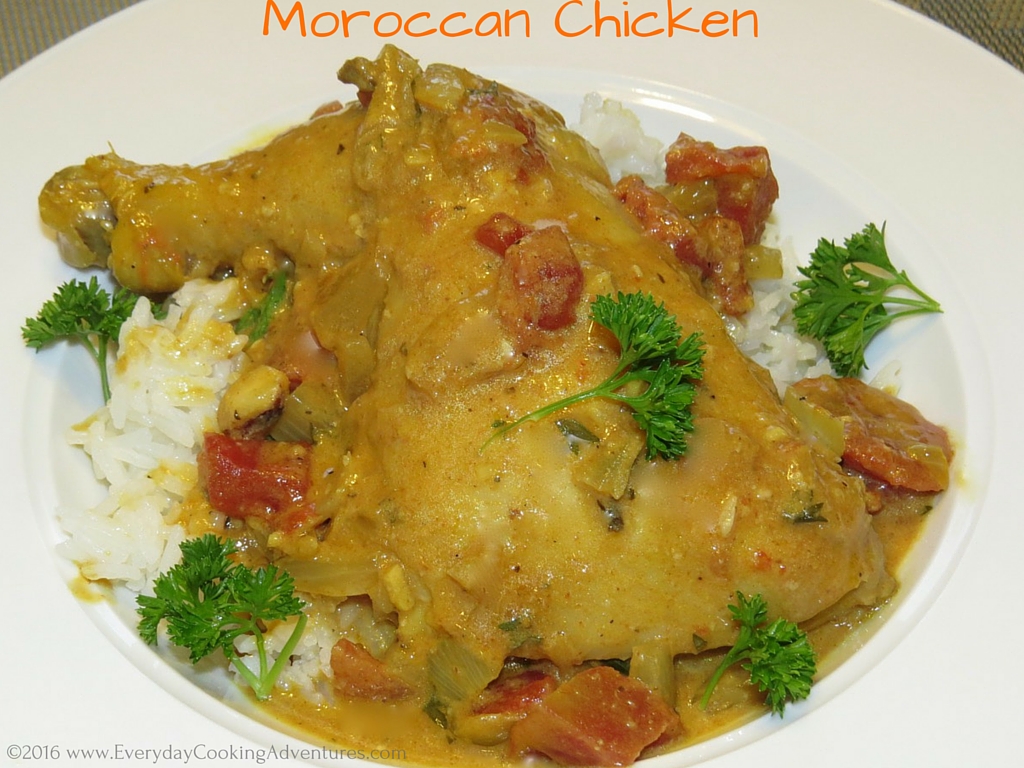 Moroccan Chicken with Eggplant, Tomatoes and Almonds
Recipe from: Bon Appetit Magazine, February 2004
Ingredients:
3 Tbsp. olive oil, divided
1 1/2 cups sliced onions
3 large garlic cloves, minced
1/2 Tbsp. Hungarian sweet paprika
3/4 tsp. coarse kosher salt
1/2 tsp. turmeric
1/2 tsp. ground coriander
1/2 tsp. fennel seeds, ground
1/2 tsp. freshly ground black pepper
1/4 tsp. ground cumin
1/4 tsp. ground ginger
1 cup drained, canned diced tomatoes (14-ounce can)
1/2 cup water
1 1/2 Tbsp. (or more) fresh lemon juice
4 chicken thighs with bones, skinned
4 chicken drumsticks, skinned
1 small eggplant, unpeeled, cut into 1-inch cubes
1/2 Tbsp. chopped fresh marjoram
1/4 cup whole blanched almonds or slivered almonds, toasted
Chopped fresh cilantro
Directions:
Heat 1 1/2 tablespoons olive oil in tagine or heavy, large pot over medium heat. Add onions and garlic. Cover and cook until onions are soft, about 10 minutes. Add paprika, salt, turmeric, coriander, fennel, pepper, cumin, and ginger; stir 1 minute. Add tomatoes, water, and lemon juice; bring to boil.
Arrange all chicken in single layer in pot; spoon some sauce over. Bring to boil. Reduce heat to medium-low, cover, and simmer 15 minutes. Turn chicken over, cover, and simmer until chicken is tender, about 20 minutes longer.
Meanwhile, preheat oven to 400°F. Brush large rimmed baking sheet with olive oil. Place eggplant and remaining 4 tablespoons olive oil in large bowl; toss to coat. Spread eggplant out on prepared baking sheet and bake until soft and brown, stirring occasionally, about 25 minutes.
Stir eggplant and marjoram (oregano) into chicken. Simmer uncovered 10 minutes to heat through and blend flavors. Season stew to taste with more lemon juice if desired, and salt and pepper. Transfer chicken to large shallow bowl in you didn't use a tagine. Sprinkle with almonds and cilantro.
MAKE AHEAD TIP: Chicken and eggplant can be made 1 day ahead. Cool slightly. Refrigerate separately until cold, then cover and keep refrigerated.