My soon to be husband loves pork chops so I try to find new recipes to keep them interesting. I always loves Giada's recipes as they are reliable and never bland. Also, I typically buy boneless pork chops just because they seem to cook more evenly. This recipe is a great weekday meal because it is an easy, homestyle meal.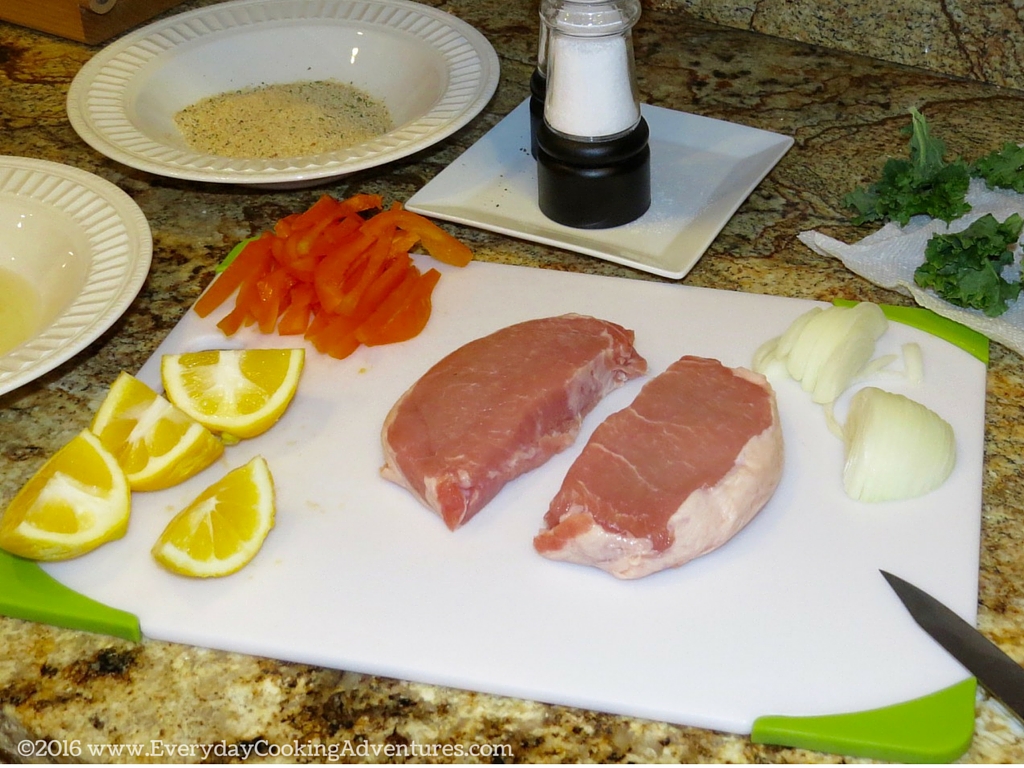 The added Parmesan cheese to the breadcrumb breading made a real difference. The added cheesiness was tasted in every bite and made the tender pork chops melt in your mouth with every bite. I covered the pork chops pan with a lid for about 2 minutes before flipping them over to make sure these slightly thicker chops cooked through.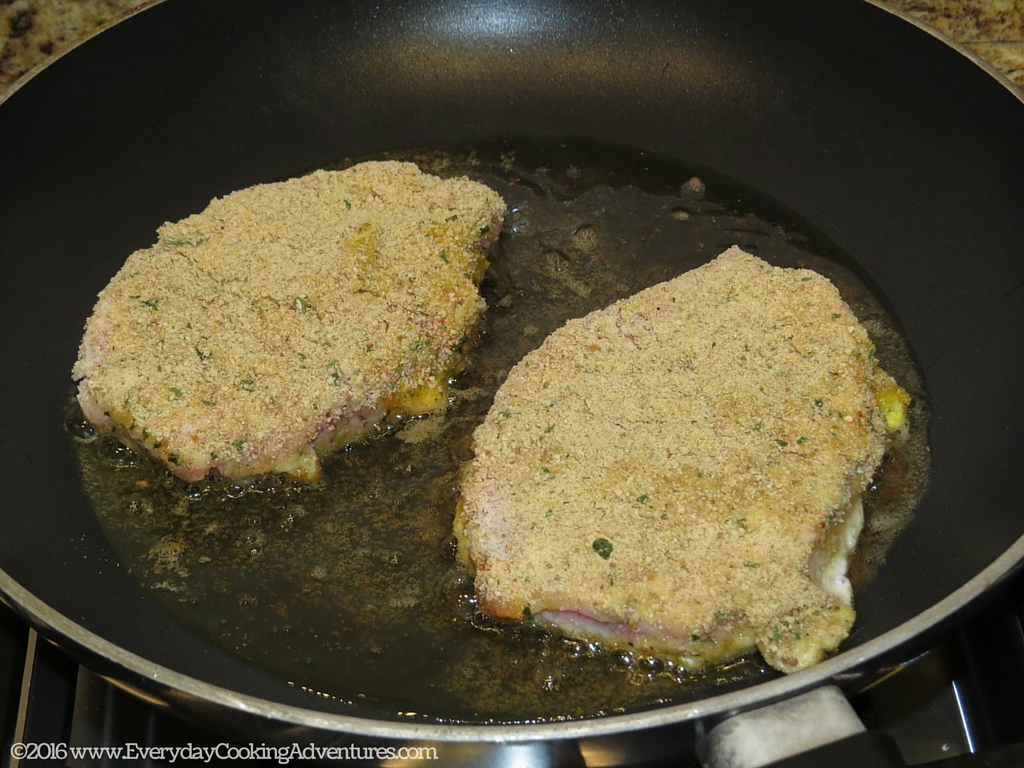 This is a dependable recipe that can be added to your regular repertoire. It should appeal to most people as we both loved it. I served it alongside the lemon wedges and a kale and bell pepper stir-fry. Here's our Parmesan Crusted Pork Chops: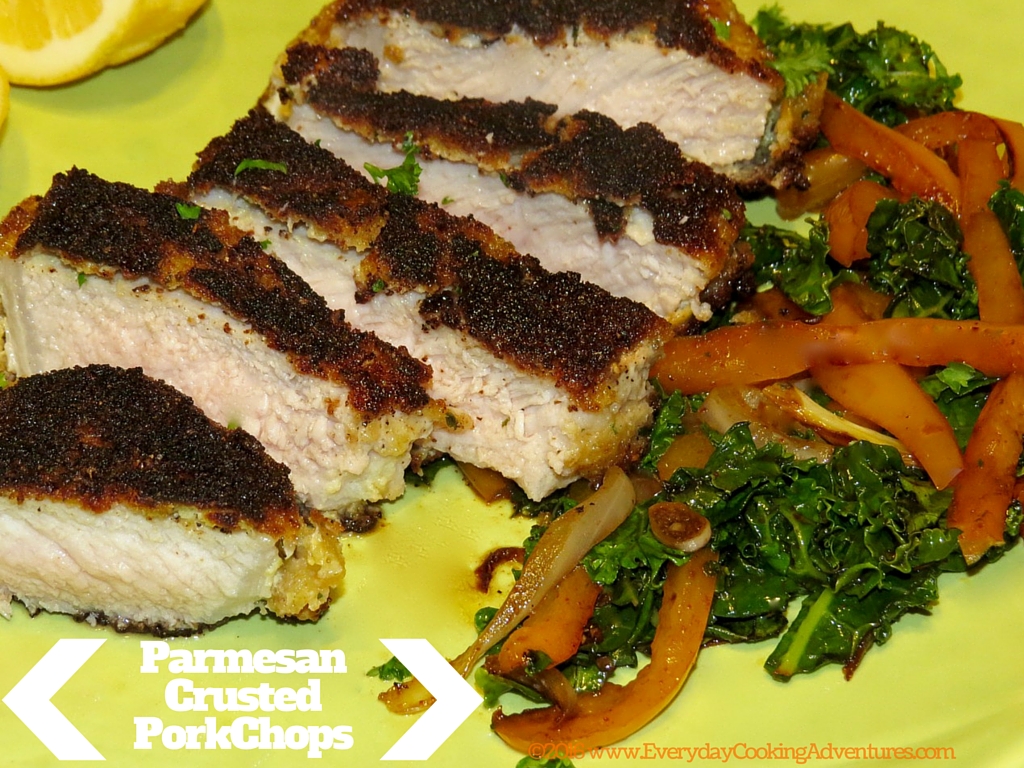 Parmesan-Crusted Pork Chops
Recipe by: Giada De Laurentiis
Prep Time: 15 minutes
Total Time: 27 minutes
Serves: 2
Ingredients
1 large egg
1/2 cup dried Italian-style bread crumbs
1/3 cup freshly grated Parmesan
2 (1/2 to 3/4-inch thick) center-cut pork loin chops (each about 10 to 12 ounces)
Salt and freshly ground black pepper
3 Tbsp. olive oil
Lemon wedges, for serving
Directions:
Whisk the eggs in a pie plate to blend. Place the bread crumbs in another pie plate. Place the cheese in a third pie plate. Sprinkle the pork chops generously with salt and pepper. Coat the chops completely with the cheese, patting to adhere. Dip the chops into the eggs, then coat completely with the bread crumbs, patting to adhere.
Heat the olive oil in a large skillet over medium heat. Add pork chops and cook until golden brown and the center reaches 150ºF, about 6 minutes per side. Transfer the chops to plates and serve with lemon wedges.