My kitchen smells like Christmas  right now, full of spices wafting in the air like cloves, cinnamon, allspice, and ginger. It is a glorious place to be sitting in and I only wish you could join me! To continue my celebration/obsession with +Downton Abbey – PBS Masterpiece Classic starting season 4 tonight, I baked traditional Gingerbread from scratch.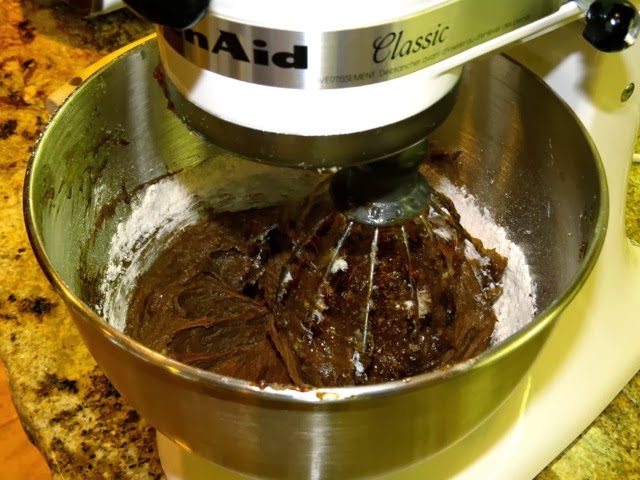 ©EverydayCookingAdventures 2014
I am a big gingerbread fan but I didn't realize it until I was older and tried my first slice of actual gingerbread cake versus those rock hard gingerbread men kids eat during the holidays. However, until today I had never attempted making my own gingerbread except from the box mix variety. After reading home cook extraordinaire, Laurie Colwin's book Home Cooking: A Writer in the Kitchen, which I highly recommend as a fun read, I bookmarked the page with her own gingerbread recipe.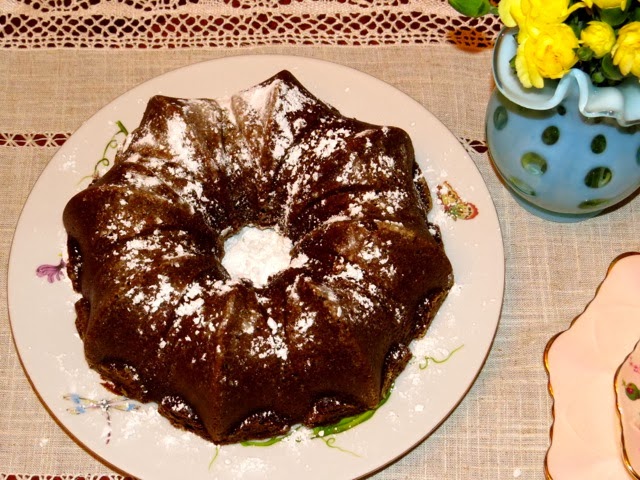 ©EverydayCookingAdventures 2014
Today, was the day to open up the book again and give it a try. I loved breaking out my +KitchenAid mixer (even though I had to call my mom and have her and her friend Alice confer on which mixing attachment to use–the metal whisk, for your reference). I'm usually a nervous baker, not apt to jump into making my own from scratch anything related to baking, but the gingerbread came together so smoothly that I have had a huge confidence boost!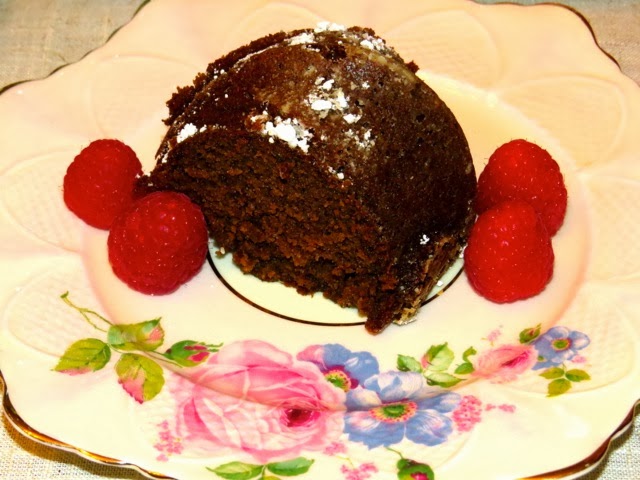 ©EverydayCookingAdventures 2014
I didn't have lemon brandy so I used vanilla. The gingerbread cake came out a rich mocha color and smelled sweet and spicy. I made it in my bundt cake pan so it looked even prettier and ready for serving for Afternoon Tea. It was spongy and so rich with flavor. I had two servings with powdered sugar dusted on top for good measure. I may just agree with Shakespeare when he wrote, "An I had but one penny in the world, thou shouldst have it to buy ginger-bread." Here's my gingerbread: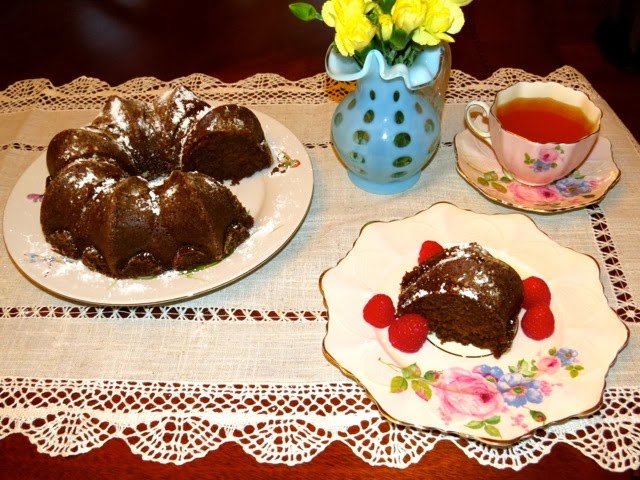 Laurie Colwin's Gingerbread ©EverydayCookingAdventures 2014
Gingerbread
Recipe from: Laurie Colwin, Home Cooking: A Writer in the Kitchen
Makes: 9-inch cake
Ingredients
Butter and flour (for the pan)
1/2 cup (1 stick) unsalted butter, at room temperature
1/2 cup dark or light brown sugar
1/2 cup molasses (preferably Steen's brand)
2 eggs
1 1/2cup flour
1/2teaspoon baking soda
Pinch of salt
1 heaping Tbsp. ground ginger
1 tsp. ground cinnamon
1/4 tsp. ground cloves
1/4 tsp. ground allspice
2 tsp. lemon brandy or vanilla extract
1/2 cup buttermilk (or milk with a little yogurt beaten into it)
Directions:
1. Set the oven at 350ºF. Lightly butter and lightly dust with flour a 9-inch round cake pan.
2. Cream the butter with the brown sugar. Beat until fluffy then add the molasses. Beat in two eggs.
3. Add the flour, baking soda, salt and ground ginger (the ginger amount can be adjusted to taste, but I like it very gingery). Add the cinnamon, ground cloves and ground allspice.
4. Add the lemon brandy. If you don't have any, use plain vanilla extract. Lemon extract will not do. Then add the buttermilk (or milk with a little yogurt beaten into it) and turn batter into the buttered tin.
5. Bake the cake for 20 to 30 minutes, checking it after 20 minutes, until a toothpick inserted into the cake comes out clean. Cool on a rack.