If you are at all like me, when you make something you want it to come out appetizing and pleasant to look at, while usually requiring not too much of an effort. This recipe hits that mark. Besides shredding the cheese the recipe is so simple and effortless. This is not my first rodeo with puff pastry, so I already knew the most important thing about using it, make sure you thoroughly defrost it. Otherwise you could break it while unfolding it and that would be sad.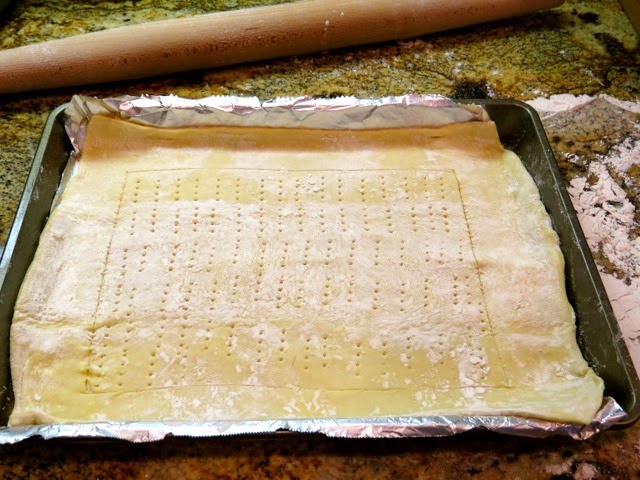 ©EverydayCookingAdventures 2014
This tart come out looking beautiful and bright green for spring. The puff pastry is flaky and light and the Gruyere cheese adds a rich, tangy flavor.  It tasted delicious straight from the oven and even once cooled. This makes it great for an Easter brunch or to bring over to a friend or family's house without needing reheating.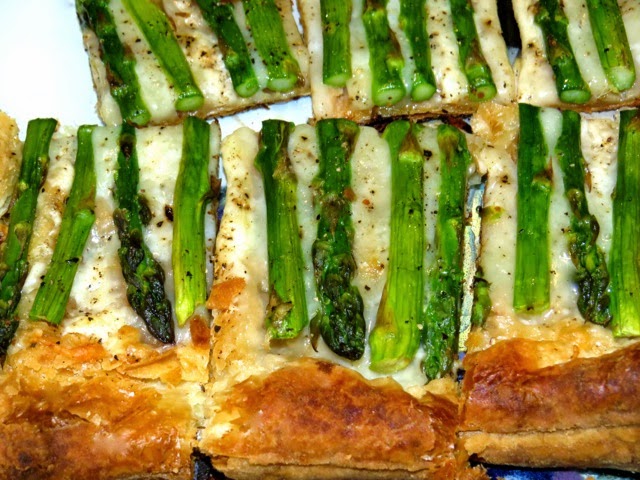 ©EverydayCookingAdventures 2014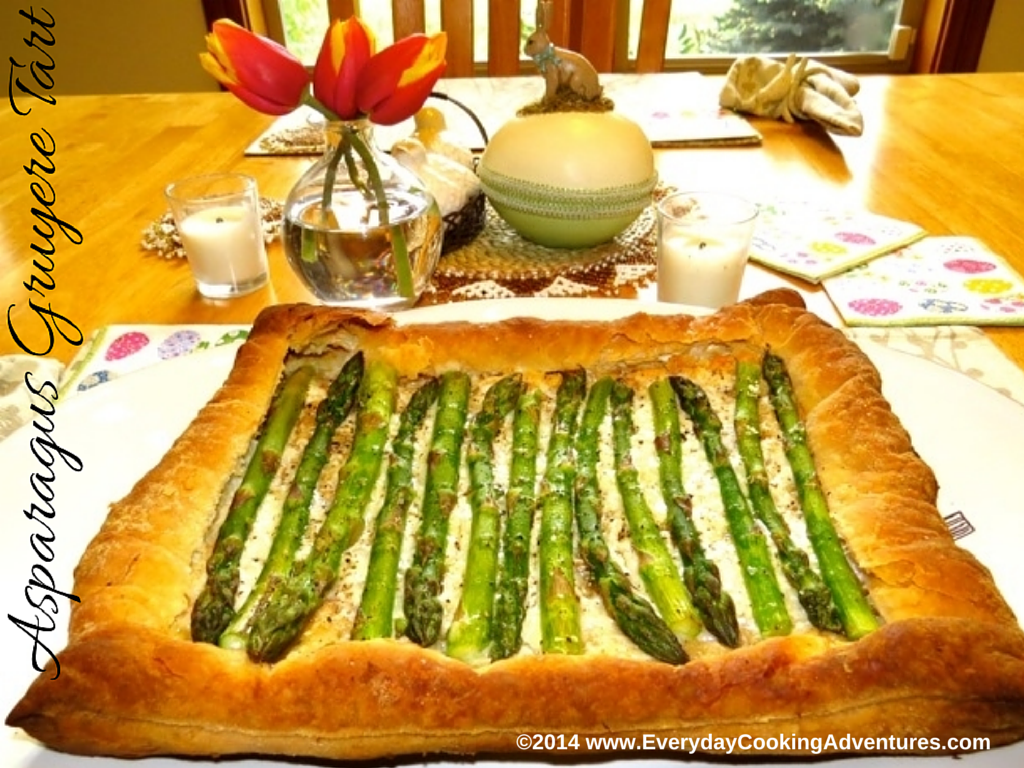 Asparagus Gruyere Tart
Recipe from: Everyday Food, March/April 2003
Prep Time: 15 minutes
Total Time: 45 minutes
Serves: 4
Ingredients
Flour, for work surface
1 sheet frozen puff pastry, thawed according to package instructions
5 1/2 ounces (2 cups) Gruyere cheese, shredded (can substitute Emmentaler or Fontina)
1 1/2 pounds medium or thick asparagus
1 tablespoon olive oil
Salt and pepper
Directions
1. Preheat oven to 375ºF. On a floured surface, roll the puff pastry into a 16-by-10-inch rectangle. Trim uneven edges. Place pastry on a baking sheet. With a sharp knife, lightly score pastry dough 1″ in from the edges to mark a rectangle. Using a fork, pierce dough inside the markings at 1/2″ intervals. Bake until golden, about 12 minutes.
2. Remove pastry shell from oven, and sprinkle with Gruyere. Trim the bottoms of the asparagus spears to fit crosswise inside the tart shell; arrange in a single layer over Gruyere, alternating ends and tips.
3. Brush with oil, and season with salt and pepper. Bake until spears are tender, 15-20 minutes.